The S800 Ultra is a new clone of the Apple Watch Ultra series, one of the most popular and cheapest clones on the market. The S800 Ultra is also the best choice for anyone who wants a big-screen smartwatch without breaking the budget and has all the features of a smartwatch, especially considering the price.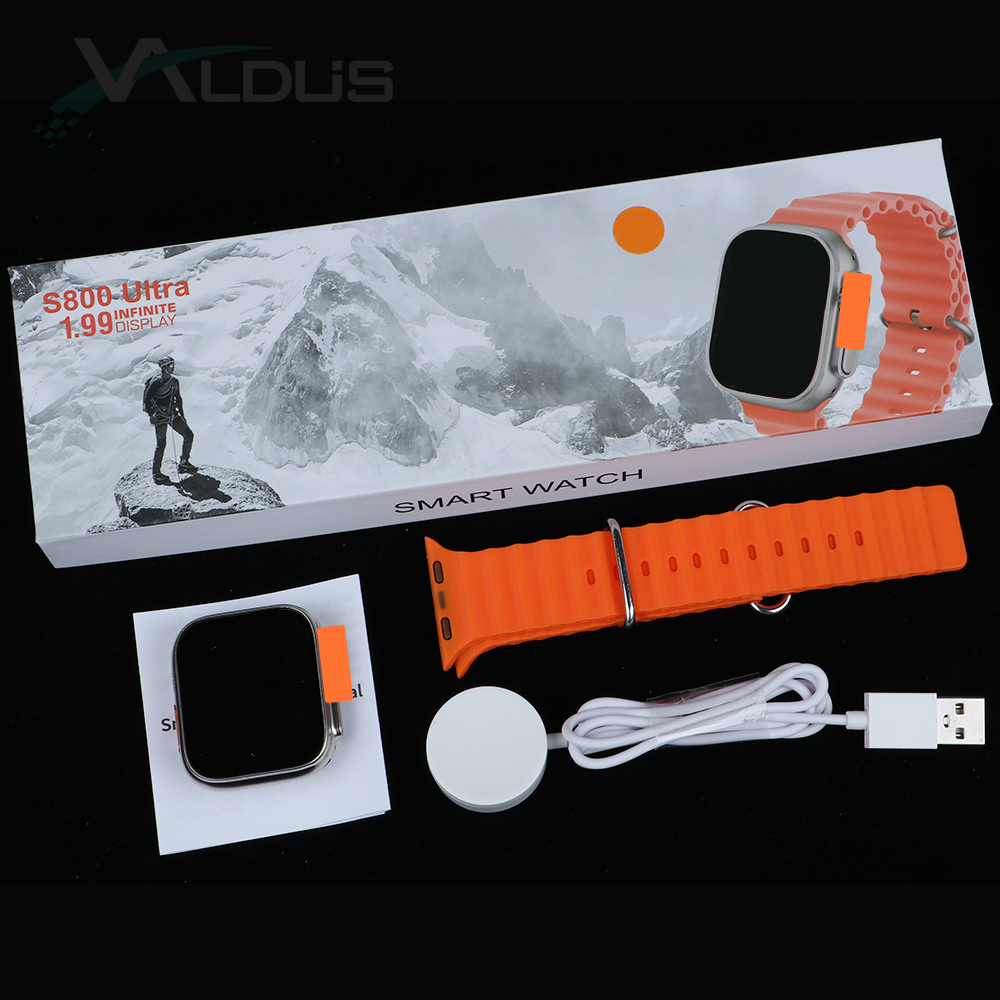 S800 Ultra Smartwatch Ultimate Features
Sport Orange Shortcut
1.85 Inch HD Large Screen
Independent Ringtone
Mult Function Split Screen
NFC Access Control
Health Monitoring
Weather Reminder
Bluetooth Call
Multi Style Menu
Wireless Charging Bedside Lamp Mode
Design And Build Quality
The S800 Ultra smartwatch clearly shares some features and designs with the Ultra series of smartwatch clones. It runs the same operating system and uses the same combination of the crown, side buttons, and quick action buttons. This clone version of the Apple Watch Ultra has a button on the left side of its casing, a speaker grille, and a microphone for making phone calls. The crown and side buttons also have a protruding part on the side.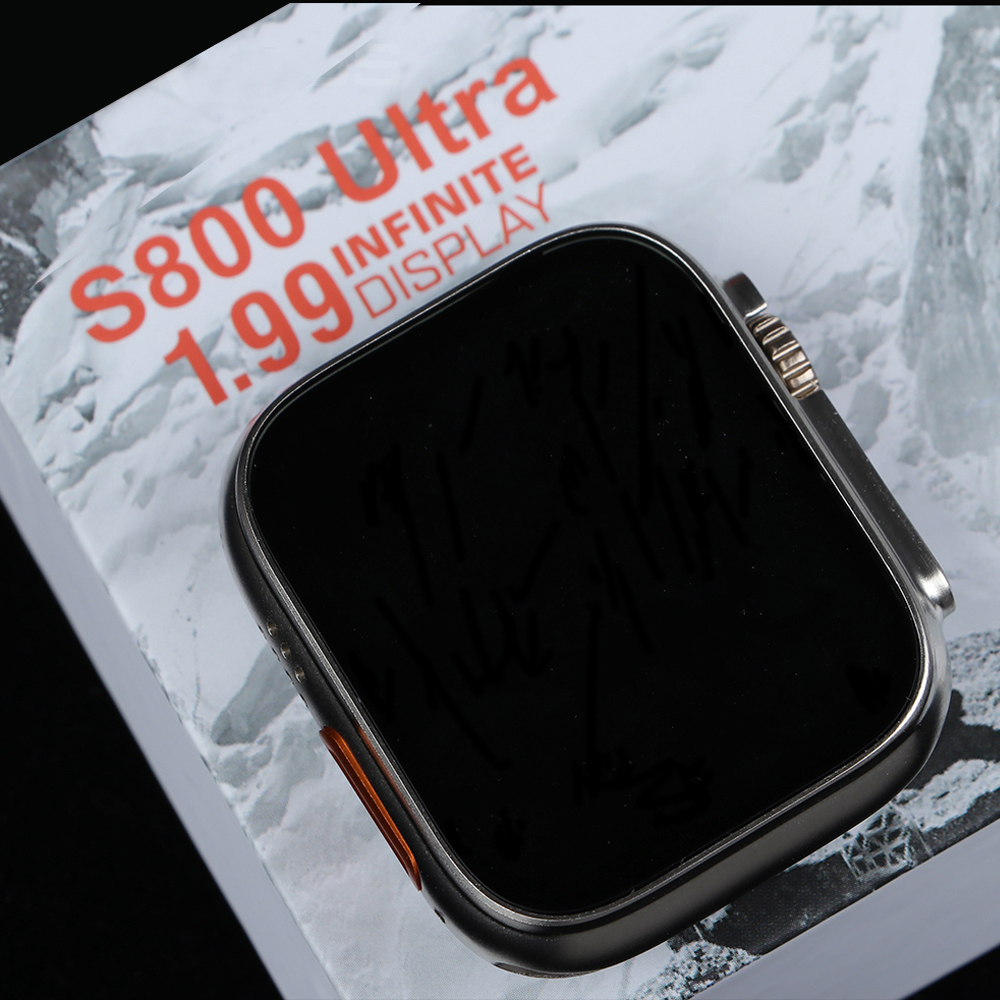 If you see the bottom of the S800 Ultra smartwatch, the first part of the eye curtain is the four screws and the sensor, each sensor is made of zinc alloy, the sensor is responsible for all the health and sports functions of the device, and as a new gear upgrade. It can not only monitor heart rate but can also be combined with the algorithm to control the state of the body.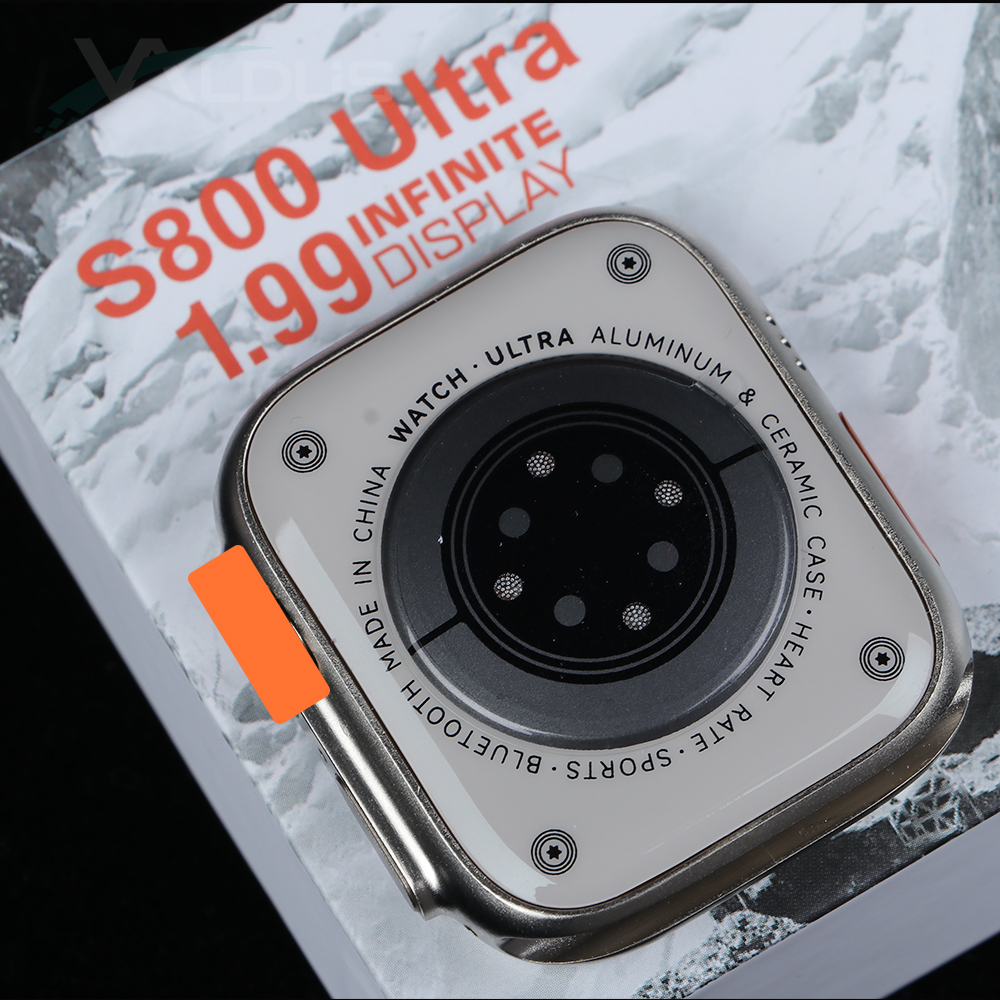 Quick Split Screen & Menu Modes
From the left side of the watch's display, you can see the smart split screen display, and the recently used APP is displayed here.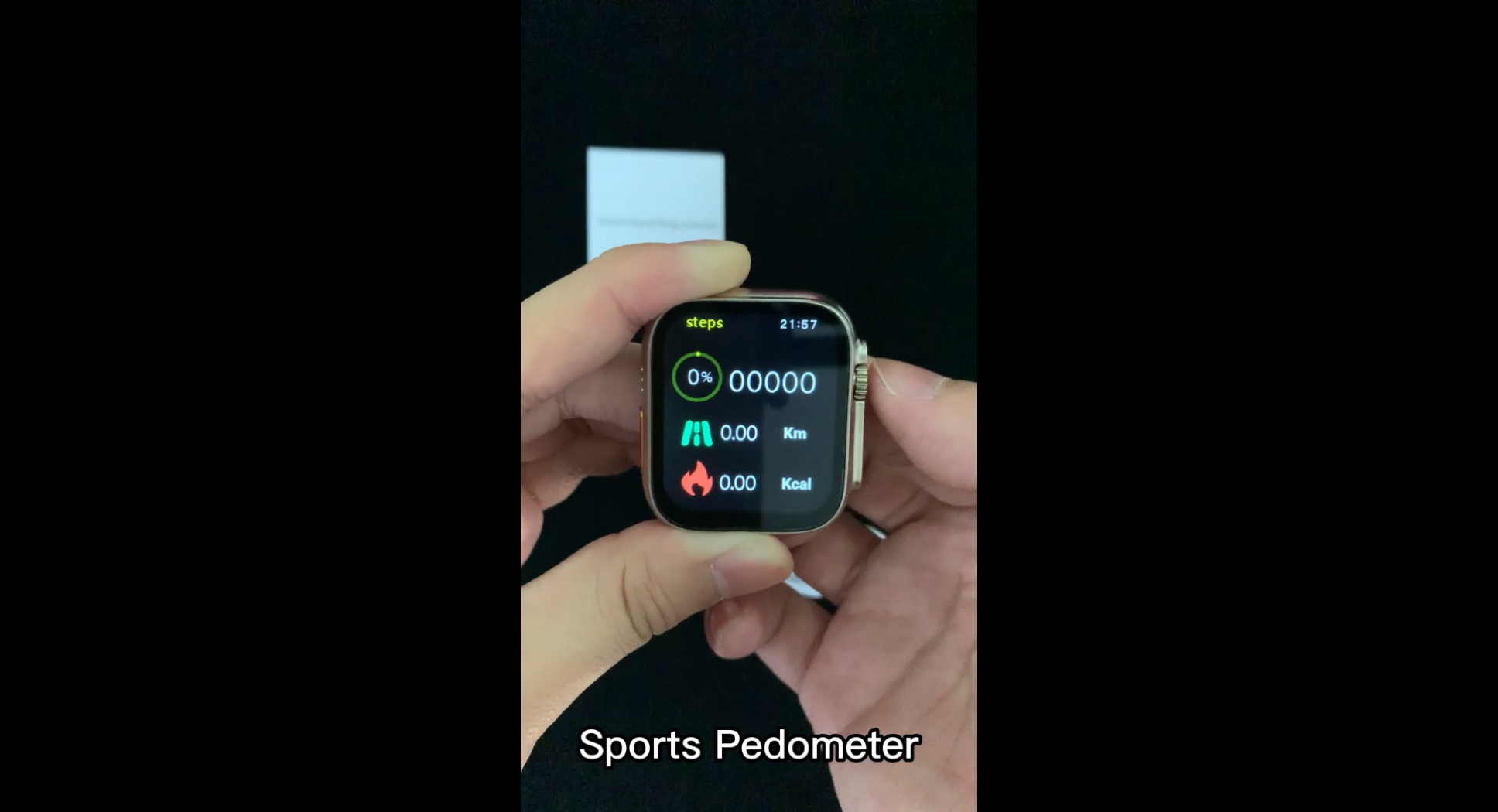 Swipe down from the top of the watch's display screen to view a shortcut menu. You can connect to Bluetooth, switch on a flashlight, adjust the brightness of the display screen, switch on sports mode, or switch on music, and so on.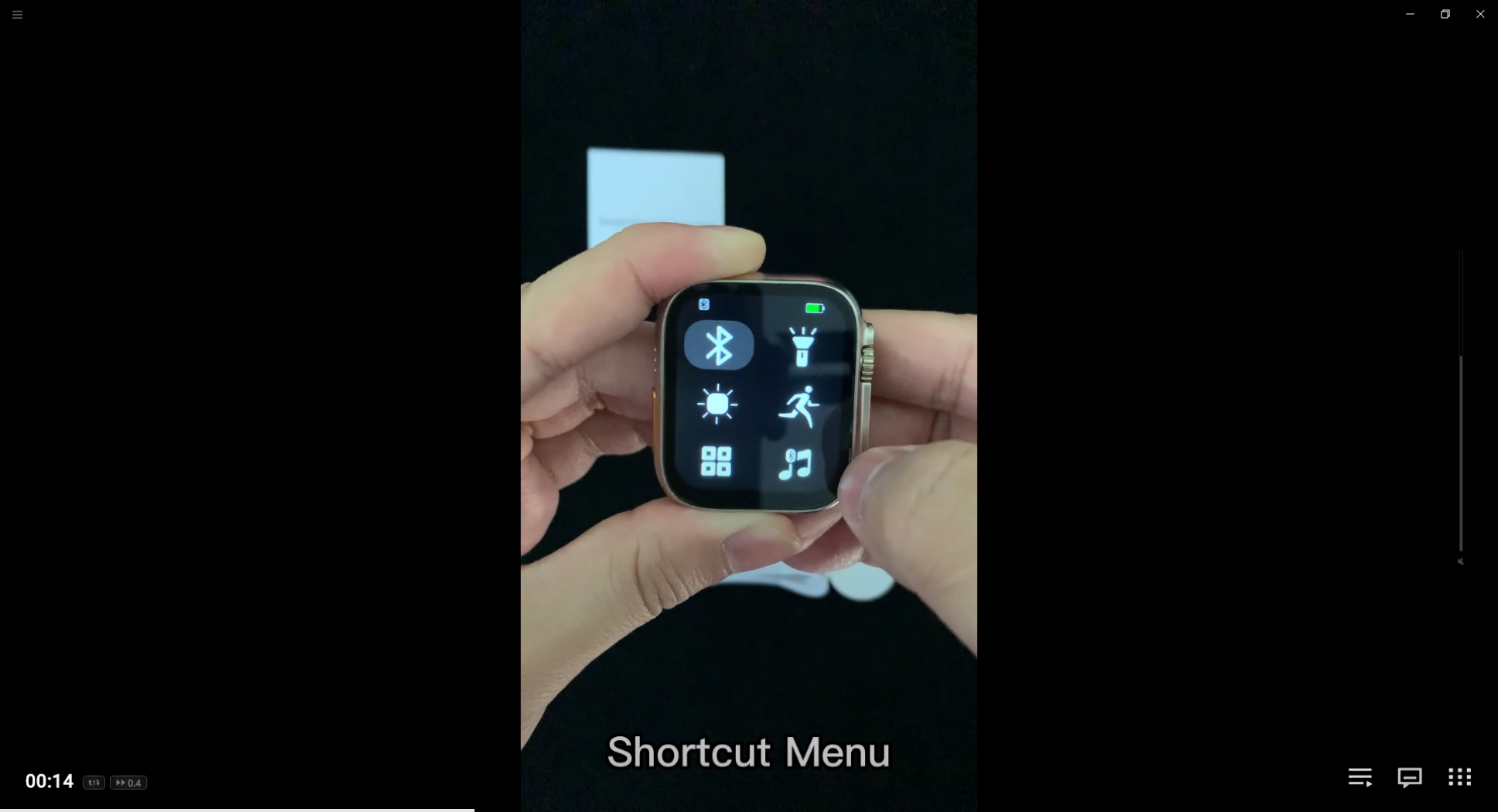 High-Precision Knob
On the right side of the watch, there is a high-precision rotary switch, a single button can be used to switch multiple menu styles, and the next button can also be used as a return key.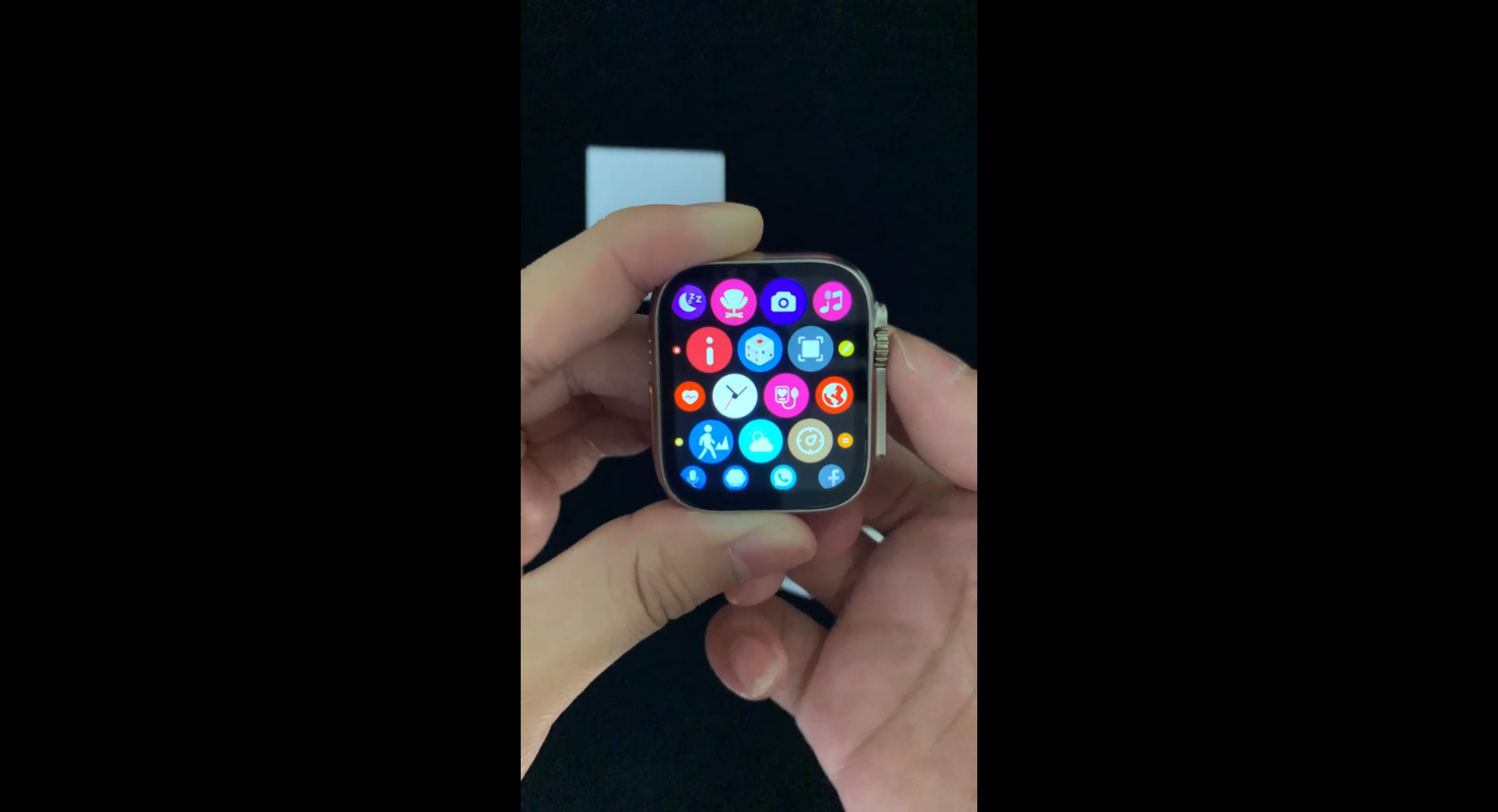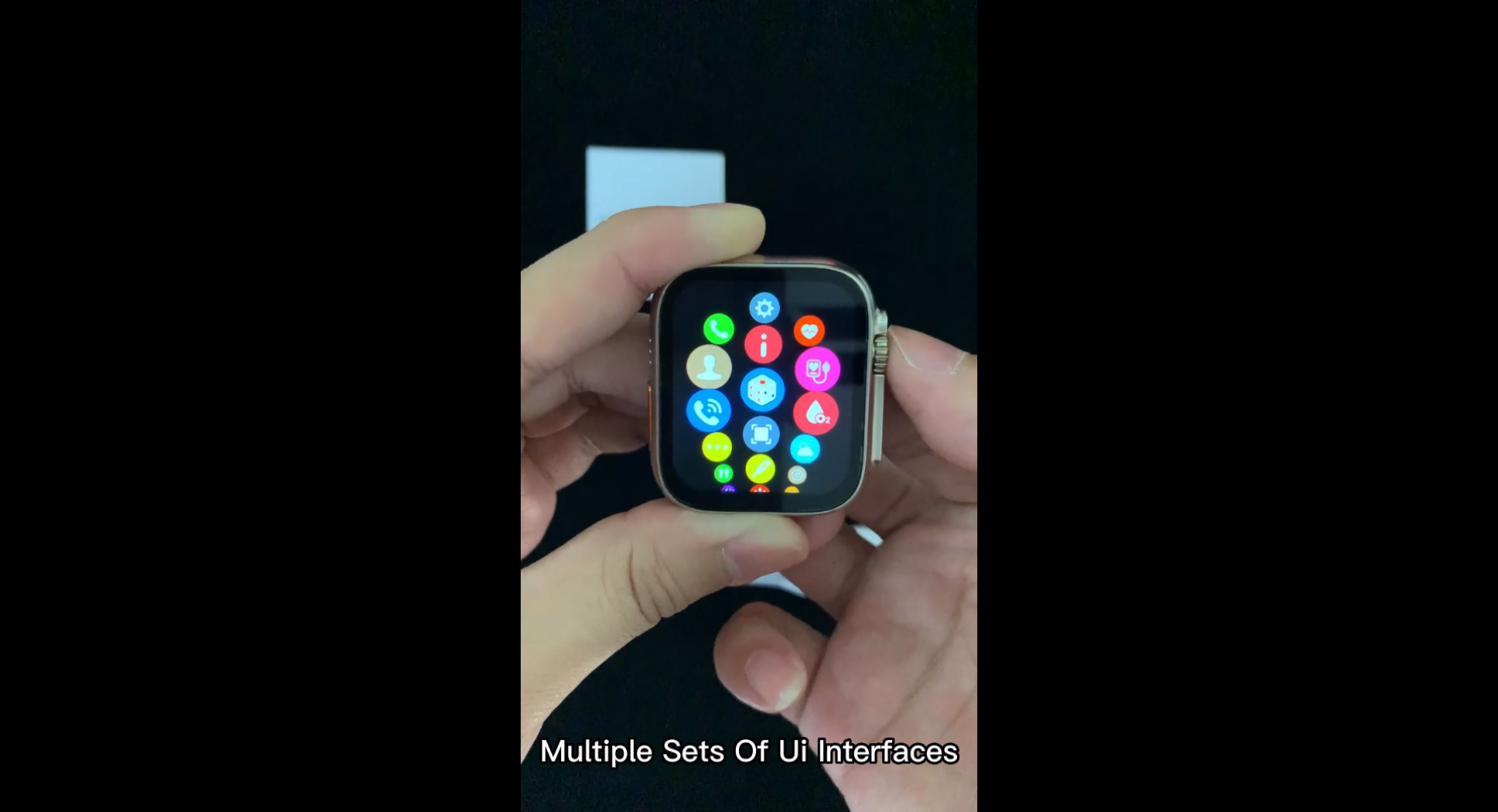 Operation Button
Press the orange operation button on the left of the watch to quickly enter the sports mode, and switch between various sports modes through the high-precision knob switch.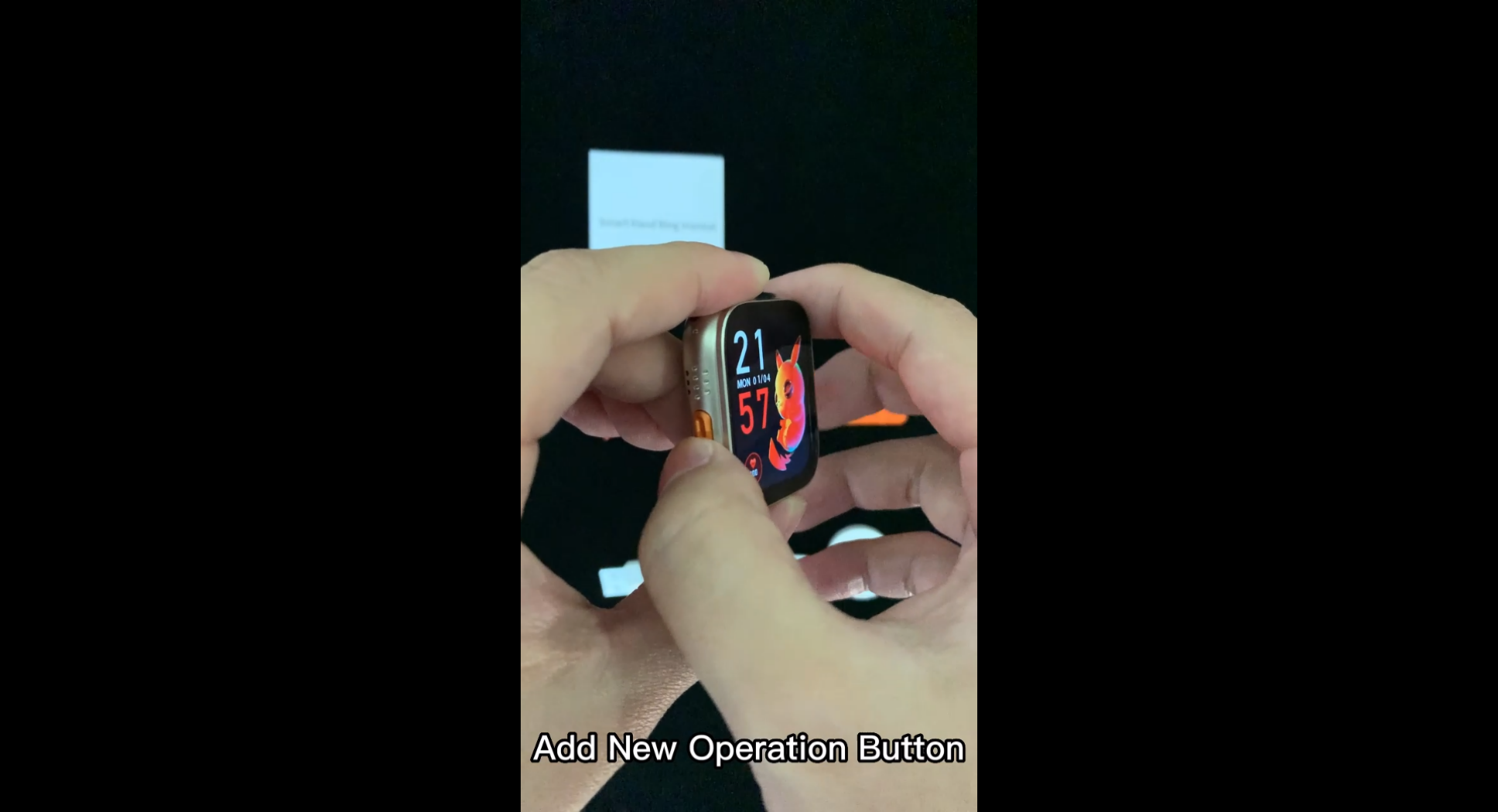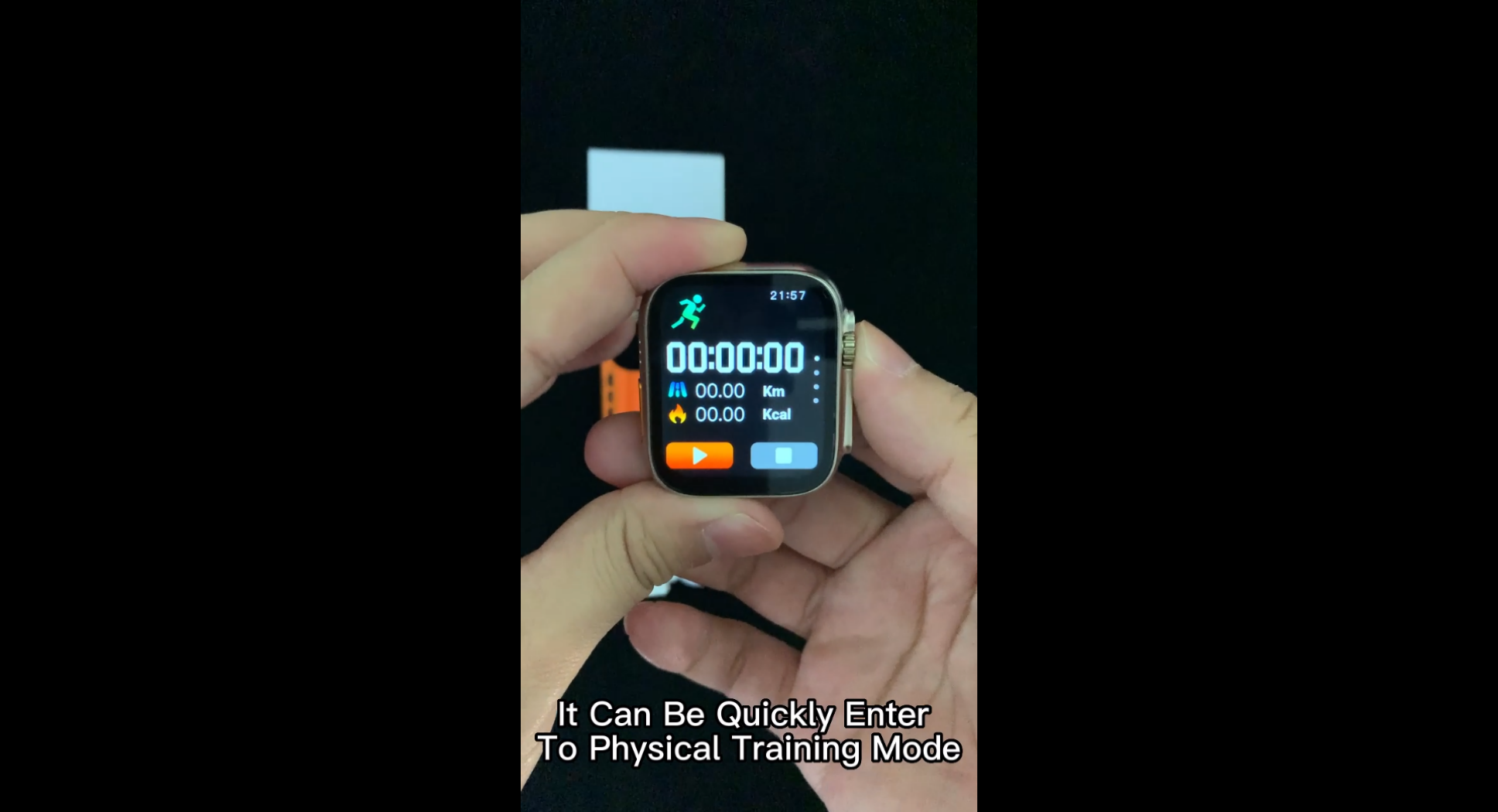 Health Monitoring
The sensors of this S800 Ultra Smart watch are heart rate and ECG sensors, one of the best on the market and known for delivering good results that will help you take better care of your health and encourage you to exercise more.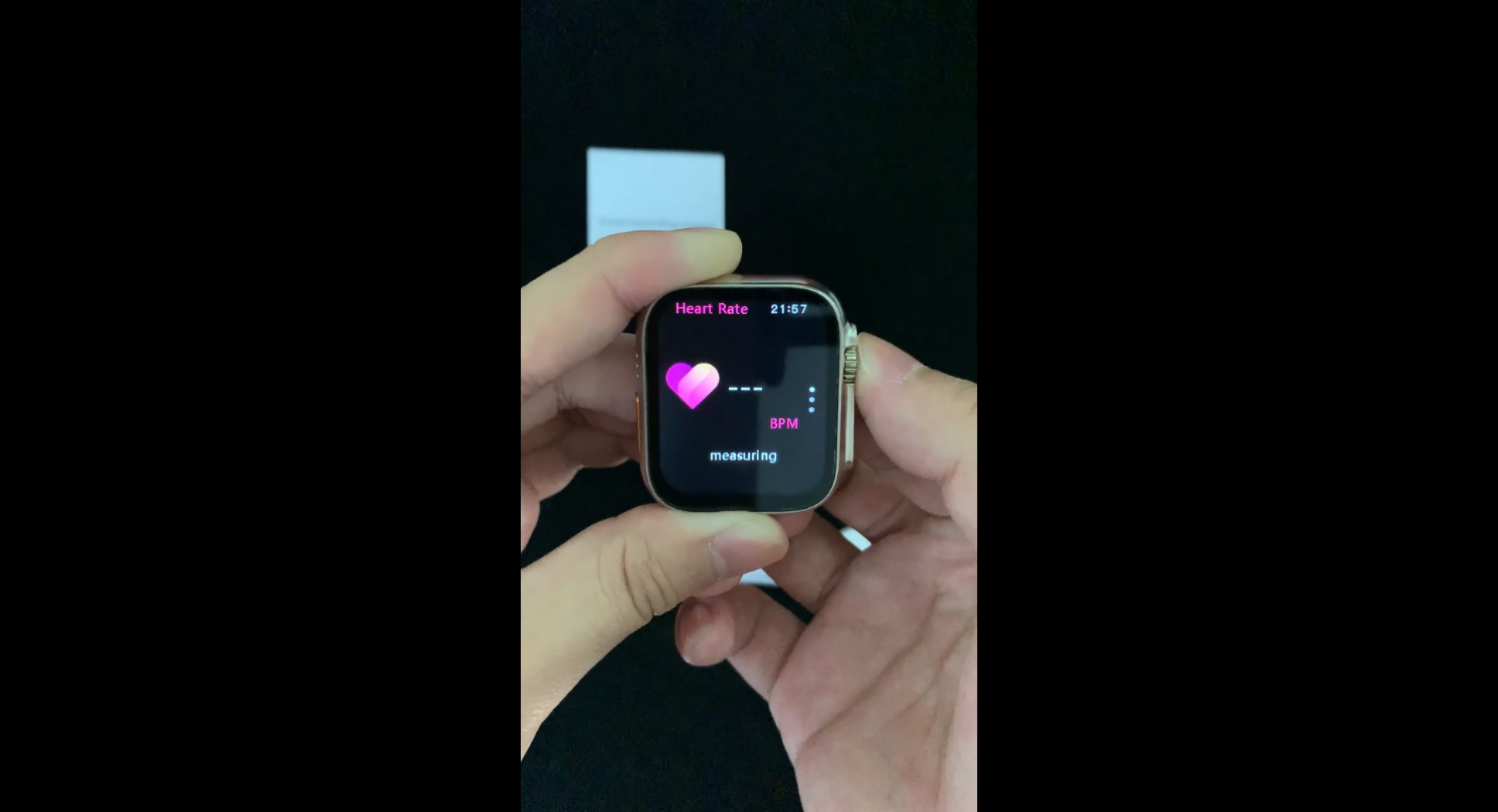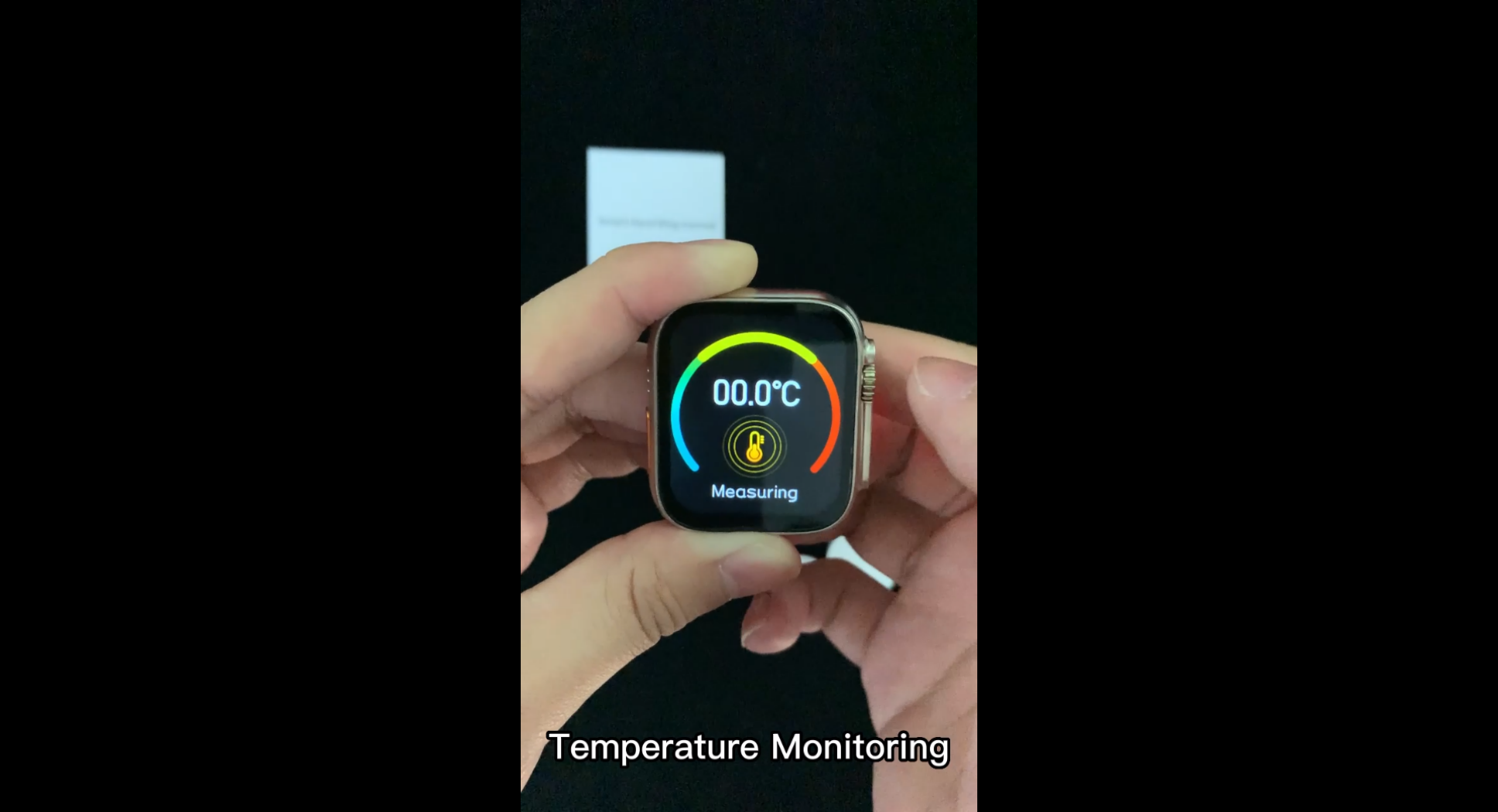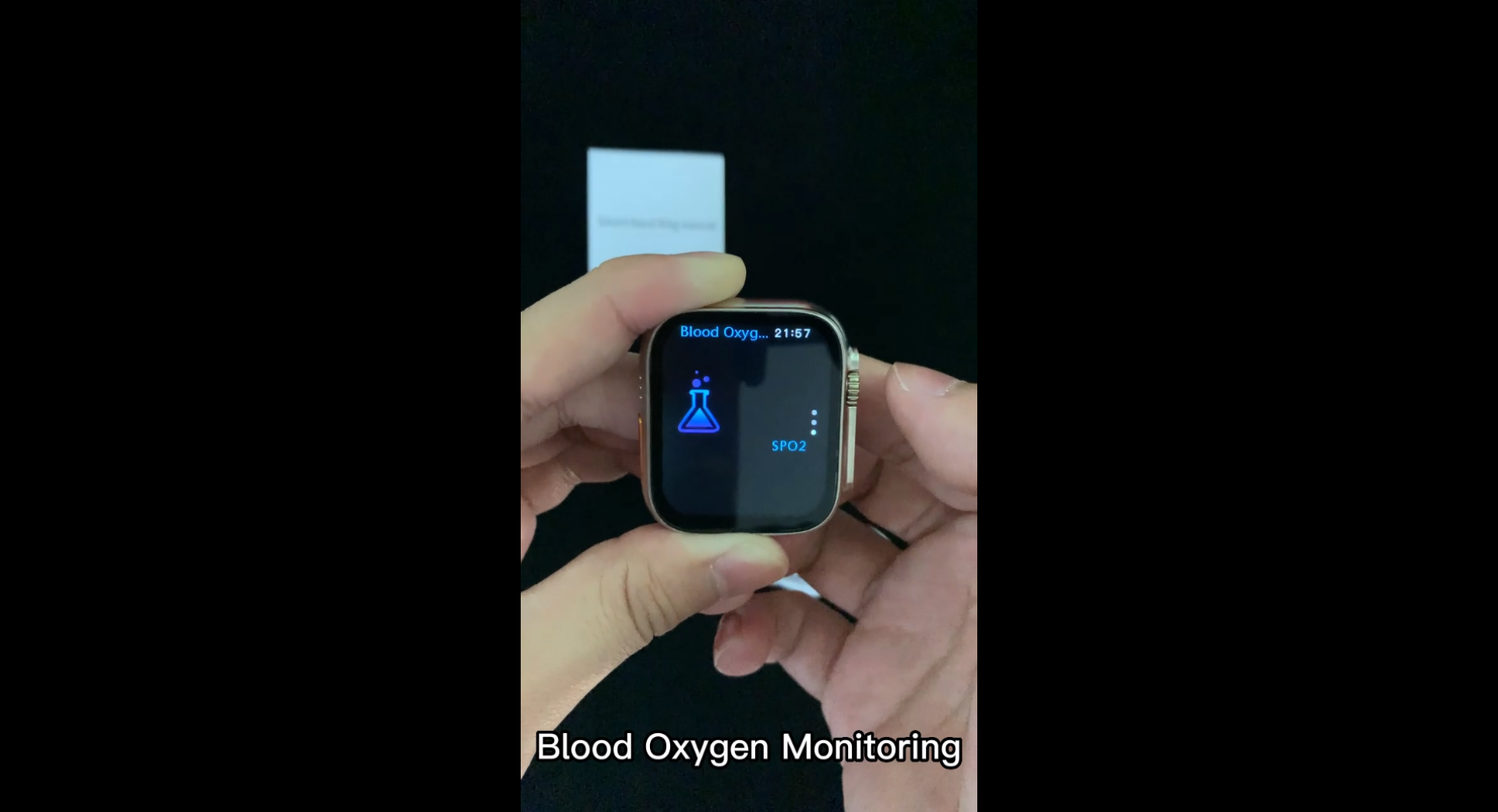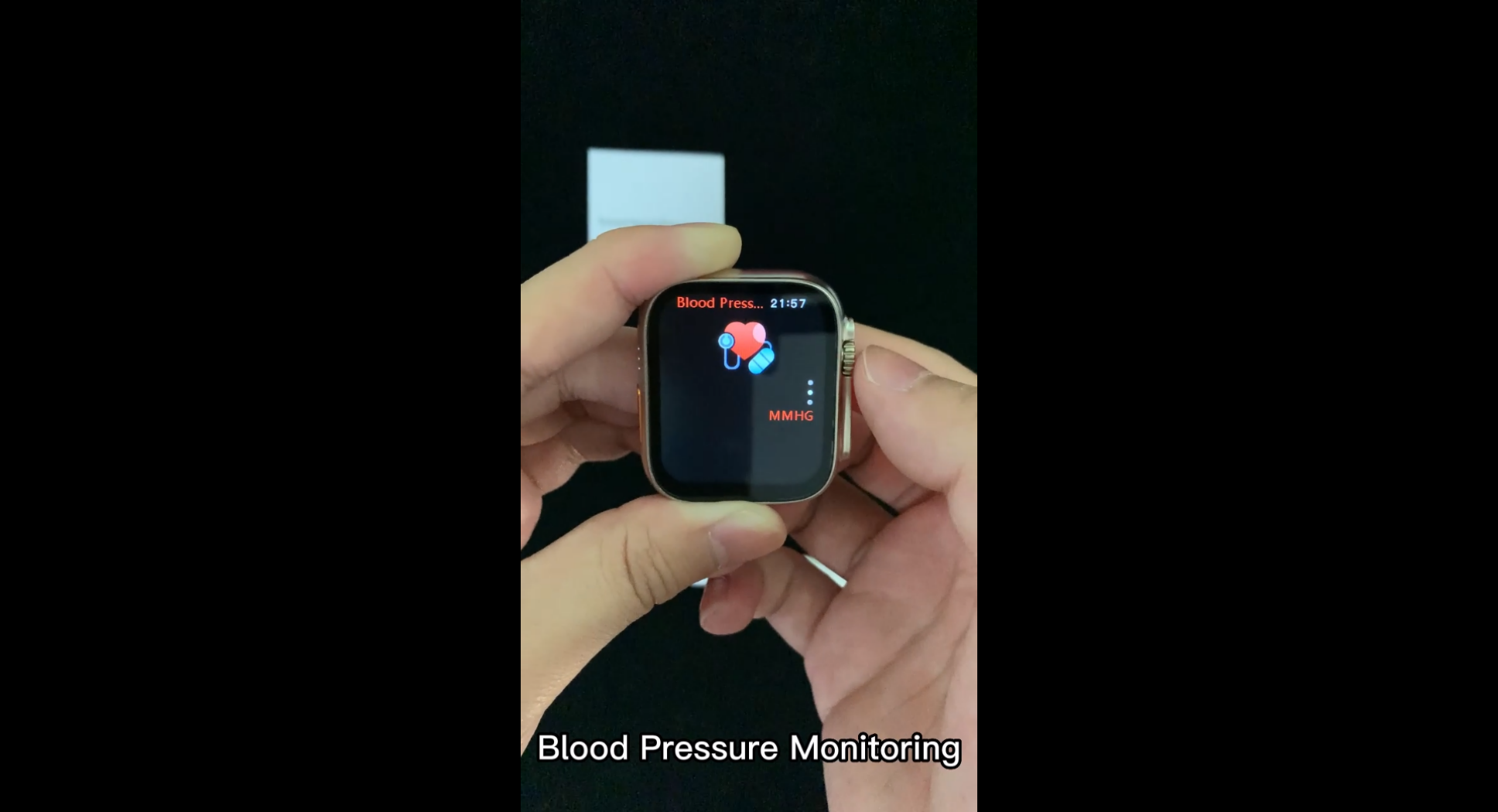 Breath Train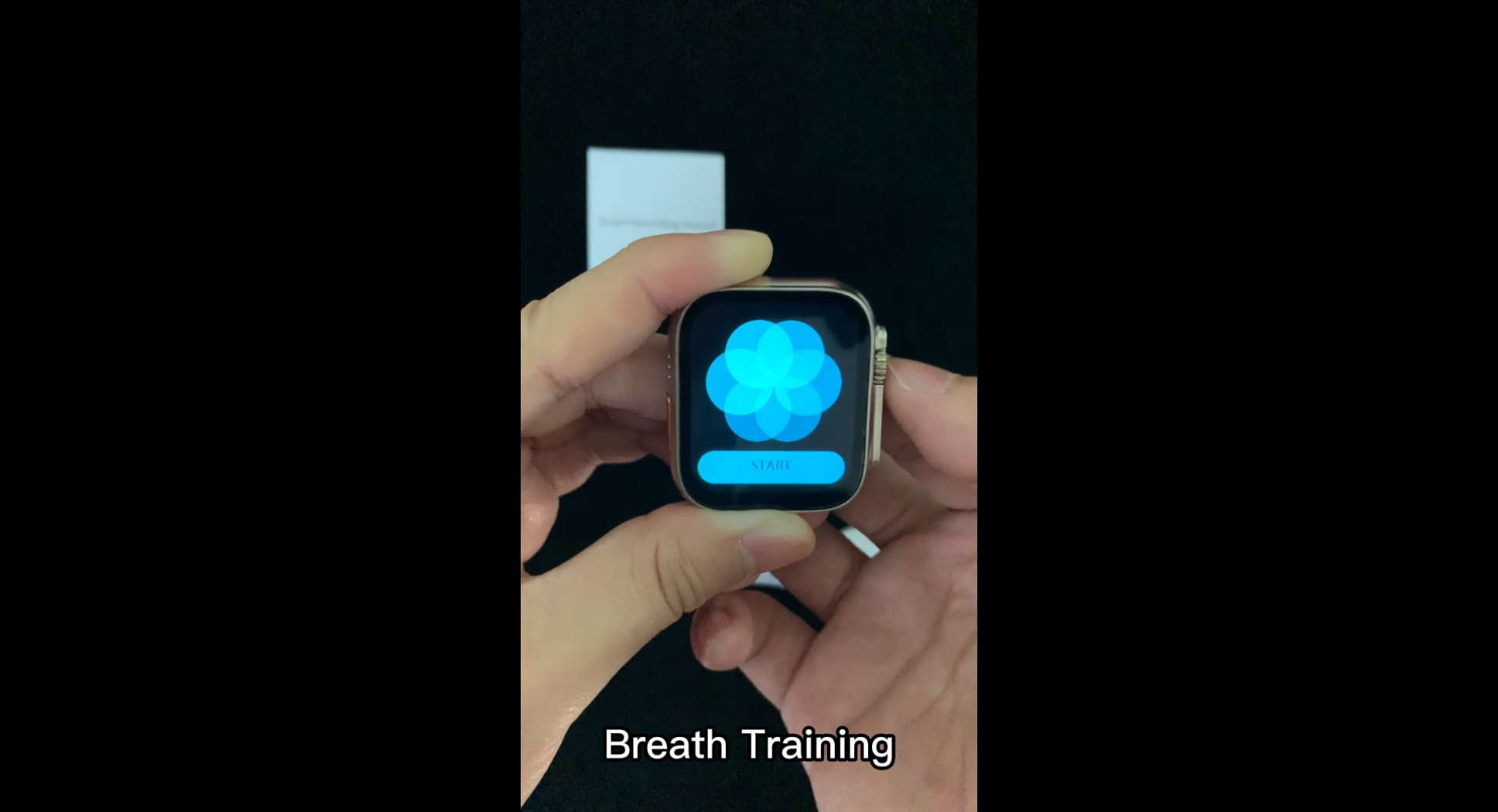 Wireless Charging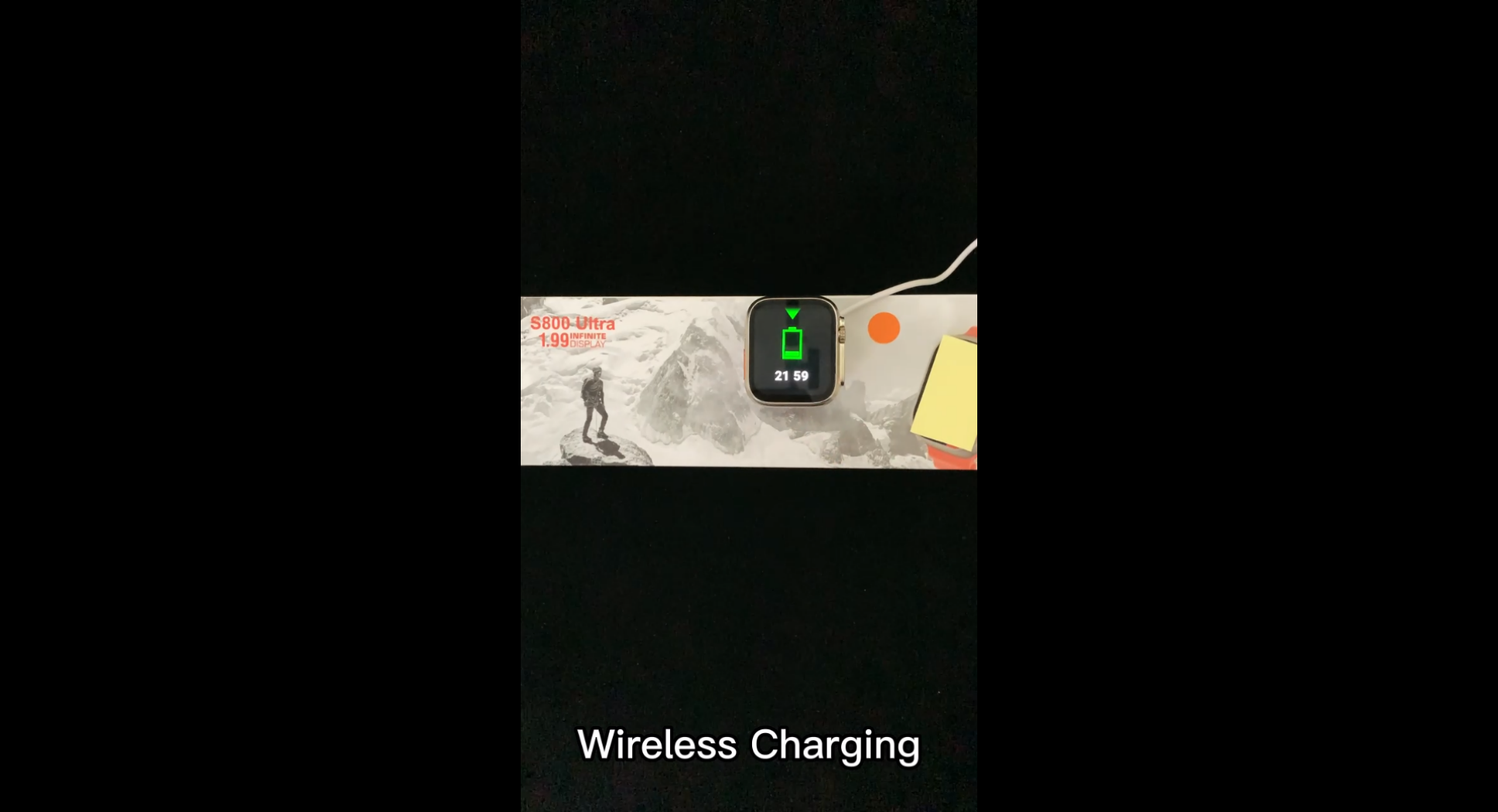 You maybe also like the following: