Smartwatch History
1. Early Concepts (1970s-2000s):
The concept of a smartwatch dates back to the 1970s, with the launch of devices like the Pulsar NL C01, a digital watch with calculator functions. Throughout the 1980s and 1990s, several companies experimented with integrating basic features into wristwatches, such as calculators, calendars, and simple games.

2. SPOT Watches (2004-2008):
In the early 2000s, Microsoft introduced Smart Personal Objects Technology (SPOT) watches. These watches used FM radio signals to receive and display information like weather updates, news headlines, and stock prices. However, the concept didn't gain widespread popularity, and production ceased by 2008.

3. Pebble (2012):
Pebble, a crowdfunded project, launched in 2012 and gained significant attention in the smartwatch industry. It featured an e-paper display and supported notifications, music control, and app integration. Pebble's success paved the way for more advanced smartwatches in the market.

4. Android Wear (now Wear OS) and Samsung Gear (2014):
Google introduced Android Wear (now known as Wear OS) in 2014, an operating system specifically designed for smartwatches. Around the same time, Samsung released its line of Gear smartwatches, running on a customized version of Android. These devices aimed to integrate with Android smartphones and provide expanded functionalities.

5. Apple Watch (2015):
Apple revolutionized the smartwatch industry with the launch of the Apple Watch in 2015. It quickly became one of the best-selling and most popular smartwatches globally. The Apple Watch offered a variety of features, including fitness tracking, health monitoring, app integration, and seamless connectivity with iPhones.

6. Diverse Offerings and Improvements (2016-2021):
After the success of the Apple Watch, many other companies started releasing their own smartwatch offerings. Fitbit, Garmin, Huawei, and other tech giants entered the market with various models catering to different user preferences and use cases. Smartwatches continued to improve in terms of design, features, and performance.

7. Wearable Ecosystems and Health Focus (2020s):
In the 2020s, smartwatches continued to evolve, focusing more on health and fitness tracking capabilities. Companies integrated advanced sensors to monitor heart rate, blood oxygen levels, sleep patterns, and stress levels. Additionally, smartwatches became part of larger wearable ecosystems, with seamless integration with other devices like smartphones and fitness trackers.

8. Current Trends (2023):
As of 2023, smartwatches have become an essential part of the wearable tech landscape. They continue to advance in terms of health monitoring, battery life, and app integration. Manufacturers are increasingly adopting innovative materials, designs, and display technologies to enhance user experiences.
Smartwatch Market
The smartwatch industry has witnessed robust growth in recent years, with global shipments reaching new heights. As per the latest industry analysis, Apple has maintained its position as the dominant player in the smartwatch market with over 50% market share worldwide.

The popularity of the Apple Watch can be attributed to its tight integration with iPhones, sleek and fashionable designs, and advanced health and fitness tracking capabilities. The Apple Watch offers features like ECG monitoring, fall detection, monthly cycle tracking, and activity trends over time. New models continue to push the boundaries of innovation.

Samsung holds the second spot with around 10% global market share, having shipped over 10 million smartwatches in 2022. The company's Galaxy Watch series, powered by Tizen OS, provides a robust smartwatch experience for Android users. Key features include GPS, heart rate monitoring, IP68 water resistance, and patented rotating bezels.

Chinese brands have disrupted the budget smartwatch segment, offering great value for money. Companies like Huawei, Xiaomi, and Amazfit are shipping millions of affordable yet well-equipped models tailored to local markets. Huawei's Watch GT series focuses on long battery life and health tracking.

While Google's Wear OS accounts for a small single-digit market share, its pending merger with Samsung promises greater competition with Apple's dominance. Fitbit also maintains its lead in the fitness tracker and sports watch categories.

With cellular connectivity, independent app stores, contactless payments, and voice assistants now commonplace, smartwatches have evolved into versatile wrist-based computers. As technology improves and prices reduce further, smartwatches are expected to become ubiquitous. Brands will continue vying for market share through differentiated features and innovative designs.
OEM Smartwatch Manufacturers in China Brand Tier
Tier 1
Amazfit

Official Website: https://www.amazfit.com/

New Models:
Amazfit Cheetah Pro
Amazfit Cheetah Round
Amazfit Bip 5

Smart Watch Product Series:
Lifestyle Series
Adventure Series
Performance Series
Essential Series

APP: Zepp

Company Introduction:
Amazfit has carved out a niche for itself by offering affordable yet feature-packed smartwatches. Their devices come in stylish and sporty designs equipped with precise GPS tracking, heart rate monitoring, and in-depth sleep analysis.

Key features of Amazfit smartwatches include AMOLED displays, 5ATM water resistance, and battery life up to 20 days. Health and fitness are the main focus, with built-in support for over 90 sports modes.

The companion Zepp app provides detailed data on workouts, sleep quality, stress levels, and more. Amazfit smartwatches also enable users to receive app notifications, control music, set alarms, and customize watch faces.

With excellent hardware and health tracking capabilities at budget-friendly prices, Amazfit smartwatches should be on the shortlist for shoppers seeking great value. Their combination of long battery life, rugged build, and extensive monitoring of fitness metrics make Amazfit a frontrunner in the value smartwatch space.
HUAWEI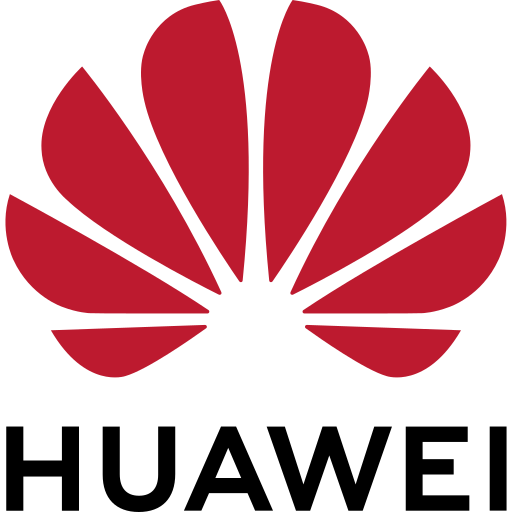 Official Website: https://consumer.huawei.com/en/wearables/

New Models:
HUAWEI WATCH 4
HUAWEI WATCH 4 Pro
HUAWEI WATCH FIT Special Edition

Smart Watch Product Series:
HUAWEI Watch
HUAWEI WATCH Ultimate
HUAWEI WATCH Buds
HUAWEI WATCH GT
HUAWEI WATCH FIT
HUAWEI WATCH D
HUAWEI Band
Kids Watch

APP: HUAWEI Health

Company Introduction:
HUAWEI has established itself as a leader in the smartwatch space with its sleek, stylish devices packed with fitness tracking capabilities and smart features.

Key highlights of HUAWEI smartwatches include crisp AMOLED displays, built-in GPS, heart rate monitoring, SpO2 sensors, and 5ATM water resistance. Models like the HUAWEI Watch GT 3 Pro feature premium materials like sapphire glass and ceramic bezels.

HUAWEI's smartwatches run the proprietary HarmonyOS, offering seamless integration with Android phones for notifications and music control. Health tracking is a major emphasis, with support for over 100 workout modes and TruSeen 5.0+ heart rate monitoring.

With up to 14 days of battery life in smart mode, Huawei smartwatches are built to withstand daily usage. Stylish design that doesn't compromise on health tracking capabilities make Huawei watches a compelling option in the premium smartwatch segment.
Tier 2
OPPO

Official Website: https://www.oppo.com/en/wearables/

New Models:
OPPO Watch 3
OPPO Watch Pro
OPPO Watch SE
OPPO Band 2

Smart Watch Product Series:
OPPO Watch Free
OPPO Watch
OPPO Band

APP: Hey Health

Company Introduction:

Oppo has made strong inroads into the smartwatch market with their focus on sleek designs and fitness tracking capabilities. Key features of Oppo smartwatches include AMOLED displays, built-in GPS, 24-hour heart rate monitoring, and support for over 100 workout modes.

Models like the Oppo Watch Free boast rectangular dials and slim, lightweight profiles. Oppo's smartwatches run ColorOS for seamless pairing with Android phones. Users can view notifications, control music playback, and more right from their wrist.

Health tracking capabilities are robust, with continuous heart rate monitoring, sleep analysis, stress monitoring, and SpO2 sensors. Oppo smartwatches also enable contactless payments via NFC. With 5ATM water resistance and up to 14 days of battery life, Oppo watches are built for all-day use.

For those seeking a fashionable smartwatch option from a trusted brand, Oppo delivers standout styling and smooth user experience at an affordable price point.
Mi & Redmi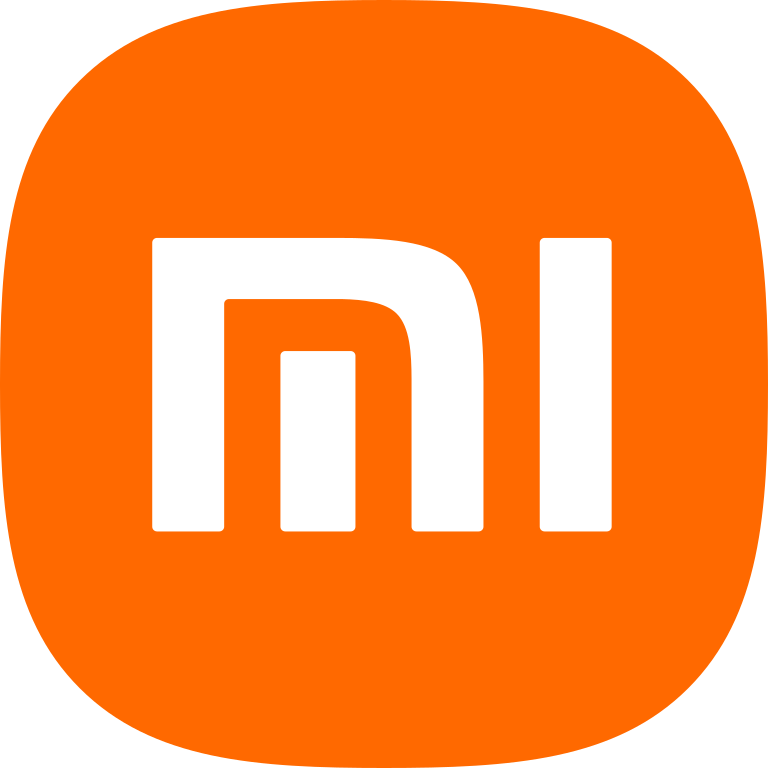 Official Website: https://www.mi.com/global/product-list/wearables/

New Models:
Redmi Watch 3 Active
Xiaomi Smart Band 7 NFC
Xiaomi Watch S1 Pro

Smart Watch Product Series:
Xiaomi Watch
Xiaomi Smart Band
Redmi Watch
Redmi Smart Band

APP: Mi Fitness

Company Introduction:
Xiaomi has made a name for itself in the smartwatch space by offering feature-packed devices at affordable prices. Their smartwatches boast crisp AMOLED displays, accurate health and fitness tracking, and excellent battery life of up to 12 days.

Standout features include built-in GPS, heart rate monitoring, sleep tracking, and SpO2 sensors for blood oxygen levels. Many models are equipped with microphone and speaker for Bluetooth calling. Xiaomi's smartwatches run their proprietary Wear OS-based MIUI Watch system, which connects seamlessly to Android phones.

Fitness enthusiasts will appreciate the 100+ workout detection modes and 5ATM water resistance rating. With access to thousands of watch faces and apps on the Mi Watch App store, users can customize their watch to match their style and needs.

For those seeking a versatile, high-value smartwatch, Xiaomi is a brand to consider. With polished styling, robust tracking capabilities, and smooth integration with Xiaomi's ecosystem of products, their smartwatches consistently rank among the top devices in their price range.
imoo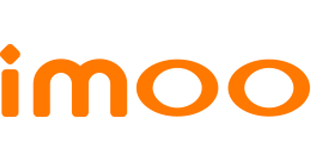 Official Website: https://imoostore.com/

New Models:
imoo Watch Phone Z6

Smart Watch Product Series:
immo Watch Phone

APP: imoo Watch Phone

Company Introduction:
imoo has established itself as a leading smartwatch brand for kids with its fun, interactive models featuring GPS tracking and two-way communication capabilities.

Key features of imoo smartwatches include full-color touchscreens, built-in SIM card support, and a companion app for parents. Models like the imoo Watch Phone Z6 Pro enable kids to make voice calls and send messages for two-way communication.

Parents can use GPS and geo-fencing features to keep tabs on a child's real-time location. Additional safety features include SOS alert, activity tracking, and remote camera access. imoo's proprietary operating system supports mini apps and games.

With their kid-friendly designs, enhanced safety capabilities, and seamless parental controls, imoo smartwatches provide peace of mind. Parents can stay connected to their child while allowing for more independence. As a pioneer in kids' smartwatches, imoo delivers innovation and protection.
Tier 3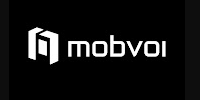 TicWatch
Official Website: https://www.mobvoi.com

New Models:
TicWatch Pro 5

Smart Watch Product Series:
TicWatch Pro 3
TicWatch E3
TicWatch GTH

APP: Mobvoi Health

Company Introduction:
TicWatch has emerged as a leading budget-friendly smartwatch brand with its focus on seamless connectivity and robust fitness tracking. TicWatch smartwatches run Wear OS, allowing easy pairing with both Android and iOS devices.

Key features include full-color touchscreen displays, built-in GPS, heart rate monitoring, and activity tracking with automatic workout detection. Models like the TicWatch Pro 3 Ultra incorporate dual displays and high-end materials for a premium look and feel.

Health and fitness take center stage, with support for over 100 sport modes and continuous heart rate monitoring with TicMotion and TicBreathe tech. Users also get access to notifications, music controls, sleep analysis, stress monitoring and more.

With military-grade durability, 5ATM water resistance, and up to 45 days of battery life, TicWatch smartwatches can withstand daily wear and tear. For shoppers looking for full-featured Wear OS smartwatches on a budget, TicWatch delivers impressive value and performance.

VALDUS

Official Website: https://www.valdus.com/
 
New Models:
VA10
VL10
VL20
VA9 Pro
VA9 Ultra

Smart Watch Product Series:
AMOLED Display Smartwatch
Rugged Smartwatch
Series 9 & Ultra Smartwatch
 
Company Introduction:
Valdus is an emerging smartwatch brand focusing on luxury designs and premium craftsmanship. Their smartwatches feature high-end materials like sapphire crystal, titanium, and leather alongside the latest activity tracking capabilities.
 
Key features include AMOLED displays, built-in GPS, heart rate monitoring, blood oxygen sensors, and 5ATM water resistance. Valdus smartwatches run proprietary operating systems optimized for extended battery life up to 30 days.
 
Health and fitness tracking metrics are robust, with support for sleep analysis, stress monitoring, meditative breathing, and over 50 sport modes. Smart functionality allows users to get notifications, control music, set alarms, and customize watch faces.
 
With their upscale look and feel, Valdus smartwatches are geared towards professionals and fitness enthusiasts who want a stylish accessory packed with the latest tech. Their combination of premium design aesthetics and comprehensive health tracking provides a compelling high-end option.
Summary
In summary, the blog provides a detailed overview of China's smartwatch landscape in 2023 based on in-depth analysis of the offerings, pricing, and market positioning of the major brands across tier categories. The tier system offers guidance for consumers in choosing the right smartwatch as per their preferences and budget.