The best smart devices integrate easily into your lifestyle and makeevery-day activities more convenient. The VALDUS VA10 is a reliable,versatile andadvanced lifestyle partner that is there for you whether you're going towork, the gym or out with friends.
Unboxing Video
The VA10 Smartwatch arrives in an aesthetically pleasing package featuring detailed illustrations and glossy finishes.
The box includes a smartwatch, two watch strap, a sticker, a user manual, and a charging cable. Enhancing accessibility.
Opening the box reveals magnetic closures and meticulous attention to detail, providing a satisfying unboxing experience.
VALDUS Smartwatch VA10 Features
Thin body and lightweight
VA10 adopts a unique stylish round screen design,and an ultra-thin body, which brings unprecedented lightweight.
Use advanced processing technology. Metal CNC machining processaluminum alloy wonderful bezel.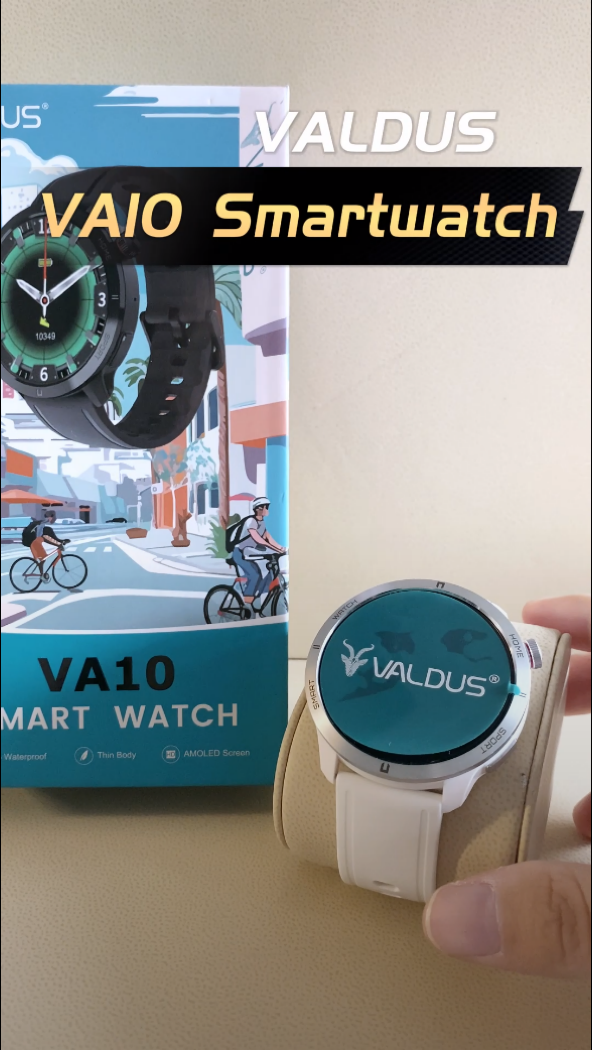 Large screen size, and narrow border Magnify your vision, Show more delicate and lower power consumption.
Daily Activity Monitoring
It can automatically record steps, distance, calories and other workout data. Set your daily target and healthy life is close at hand.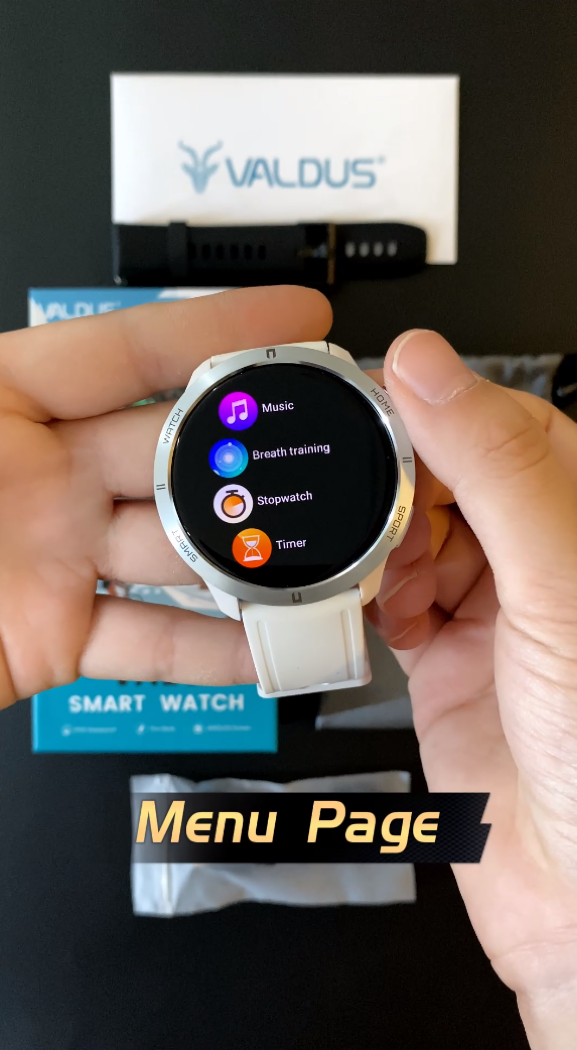 IP68 professional waterproof grade,fearless of water droplets, can be worn normally when washing hands getting wet, or sweating during exercise
Sleep Score And Advanced Sleep Monitoring
VAl0 utilized sleep monitoring equipment to measure the patients' length of continuous sleep, interrupted sleep, length of different stages of sleep, and body movements.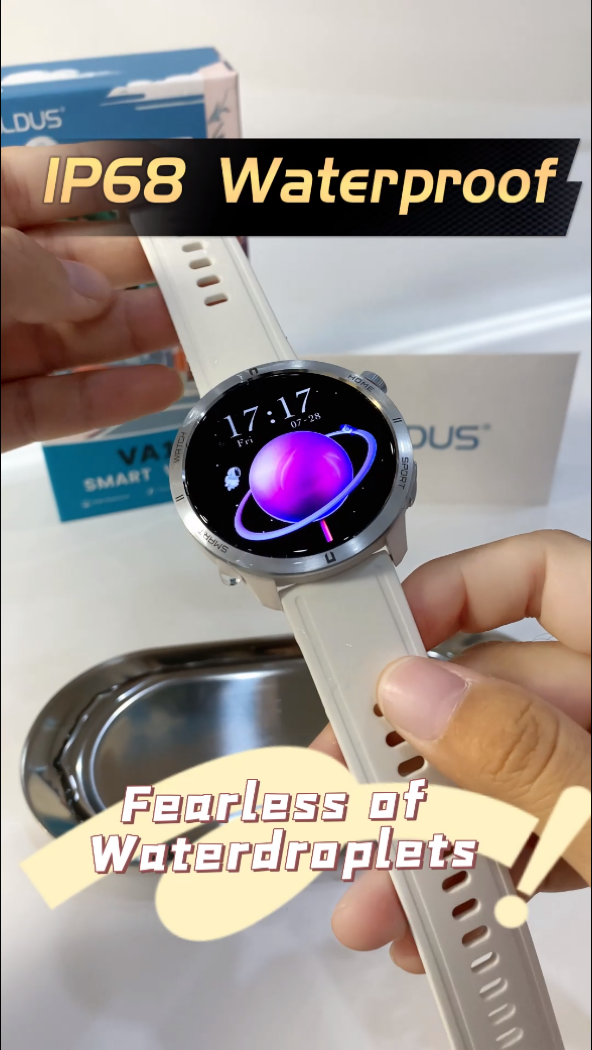 Using USA Brand optical heart rate sensor,combined with intelligent algorithms,24-hour real-time monitoring of heart rate,and blood oxygen to understand your healthy in time.
VA10 equip high-quality speaker sand a microphone When the phone calls,it will be pushed to the smartwatch in time and the phone will be answered in one step,and the Bluetooth call will be answered through the watch.Easy dialing, answer more efficiently.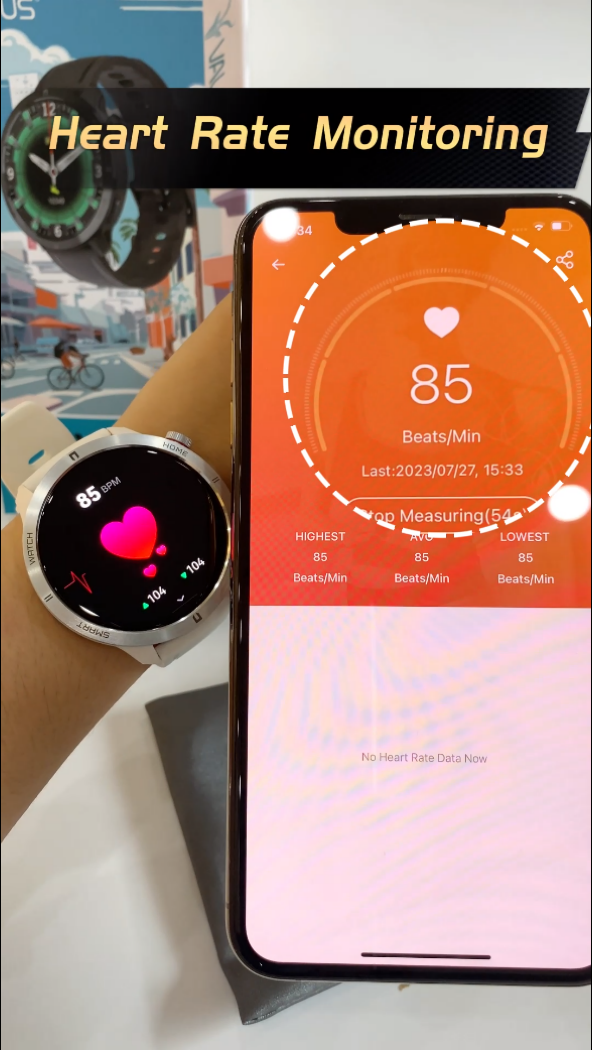 Smart Notifications Real-time push messages
When a call comes in, will be pushed to the watch in time, to answer or rejected with one click.Also, It receives messages from your mobile phone. VA10 supports real-time push of Whats app, Twitter, Facebook, Linkedin, Skype, Instagram, Tiktok, and other social media APP.
Battery Capacity 300mAh, Standby Days 20 days
The charger of VA10 will automatically adsorb near contact point,for easy charging.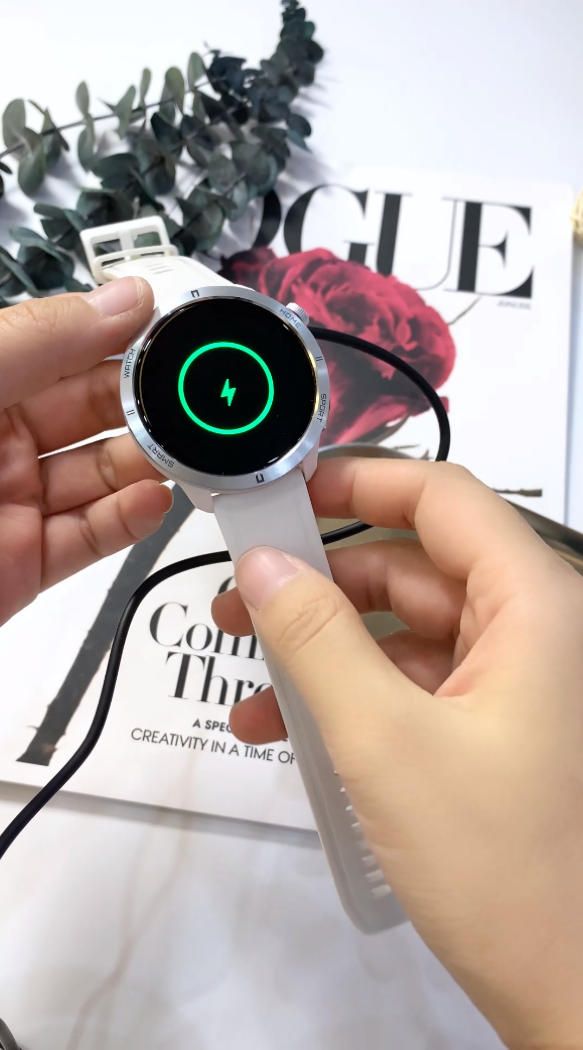 Two color watch strap inside
lesisure style or business style
a smartwatch, a waterproof bag( two straps, a Magnetic Charging Cable, a User Manual, a Warranty Card, Two Stickers)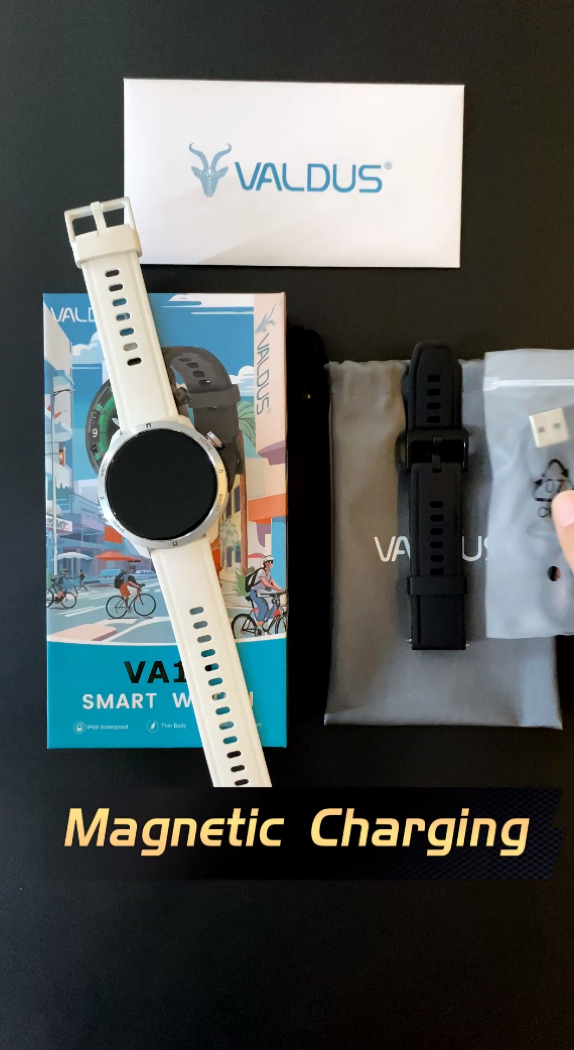 Display Screen

The VA10 showcases a remarkable screen that is sure to captivate users. Its 1.43-inch ultra-high-definition AMOLED screen, with very narrow screen bezels and a resolution of 466x466, delivers an immersive visual experience.

The screen's clarity and vibrant colors bring watch faces to life, while also enhancing the visibility of notifications and information. Whether you're scrolling through messages, tracking your fitness progress, or exploring various functionalities, the VA10's screen provides a delightful user experience. With its attention to detail and stunning visuals, this smartwatch ensures that every interaction is a visual treat.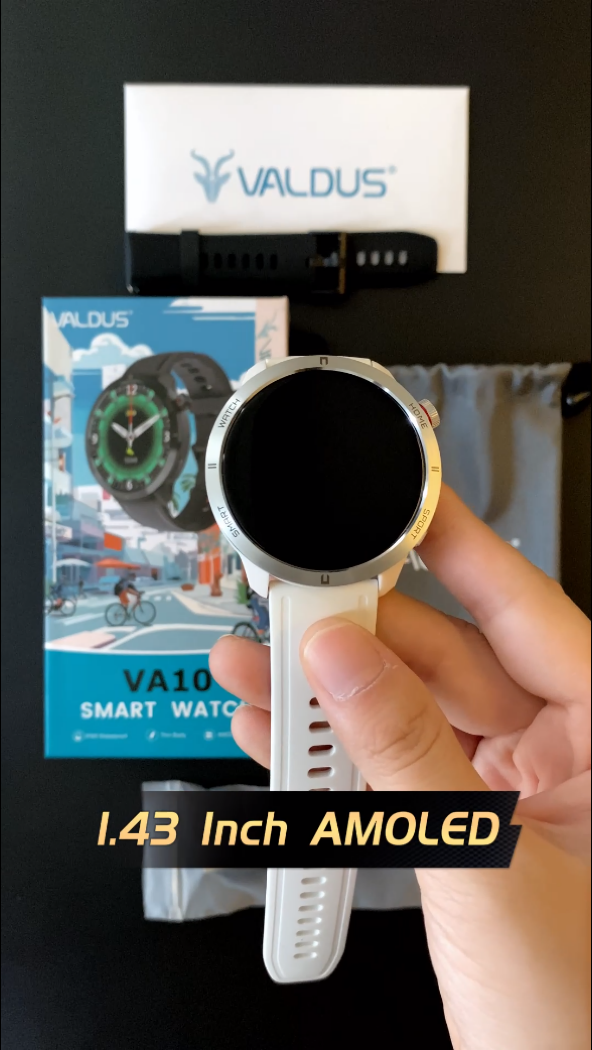 AI Voice Assistant
One notable advantage of the VA10 allows for voice communication with your AI assistant. This advanced feature enables you to effortlessly give voice commands and ask queries, allowing you to perform specific tasks with ease.

The voice assistant acts as your personal AI companion, whether you need to set reminders, check the weather, or access information on the go, the voice assistant on the VA10 simplifies these tasks and enables hands-free operation.
Multiple Watch Faces
VA10 has made a concerted effort to tailor the plethora of watch faces included that's why brings you different pre-installed watch faces to choose from, you can switch them by rotating the button or via the FitCloudPro app for a variety of online watch faces are available for download,or you can even use your photos as a watch face background or any wallpaper and have the possibility of customization.
By touching and holding the screen, users can access a dedicated interface to select and lock their preferred watch face. This feature ensures that accidental interactions with the crown do not result in unintended changes to the watch's face.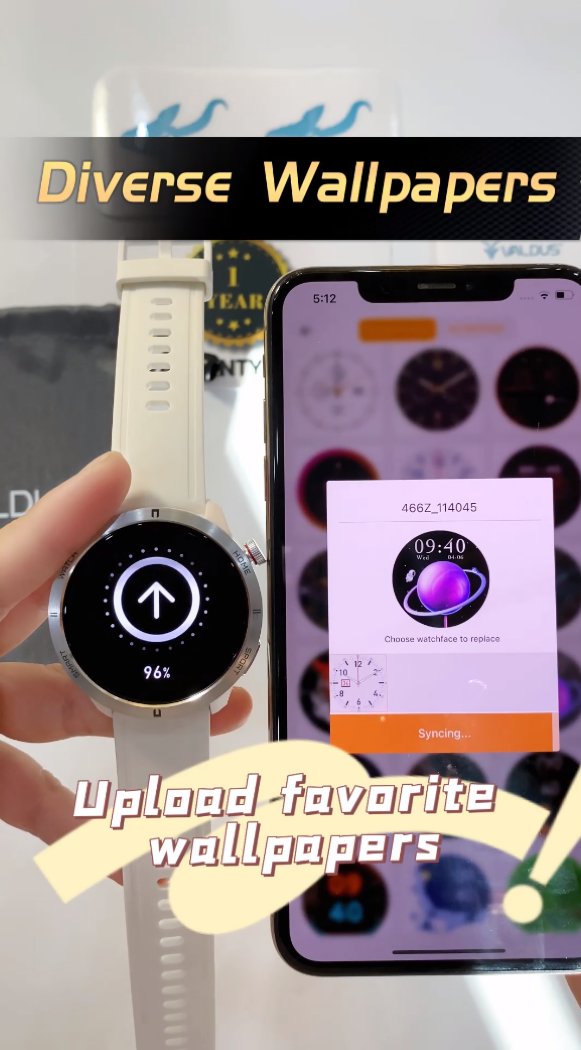 User Interface and Navigation
Powering on the VA10, we greeted the boot-up logo"VALDUS". The watch faces are dynamic and visually appealing, providing a customizable experience. Navigating through the watch is smooth and responsive, Swiping gestures allow easy access to message notifications, split-screen mode, and customizable shortcuts.
From top to bottom, users can quickly view message notifications, ensuring that important information is readily available at a glance.
Swiping left to right activates the menu page, also can modify the menu style in the settings.
The control center, accessible by swiping from top to bottom, offers quick access to various settings such as connectivity status and allows you to change brightness, Bluetooth Call, Settings, Lock Screen, Do Not Disturb, and more.
Swiping from right to left reveals the step counter, heart rate monitor, and phone functionalities, ensuring that users can easily access these essential features.The VA10 also allows users to add additional functions to the control center, further personalizing their smartwatch experience.
The right button, conveniently customizable, allows users to assign specific functions based on their preferences. These customization options add a layer of personalization, catering to individual needs and enhancing the overall user experience.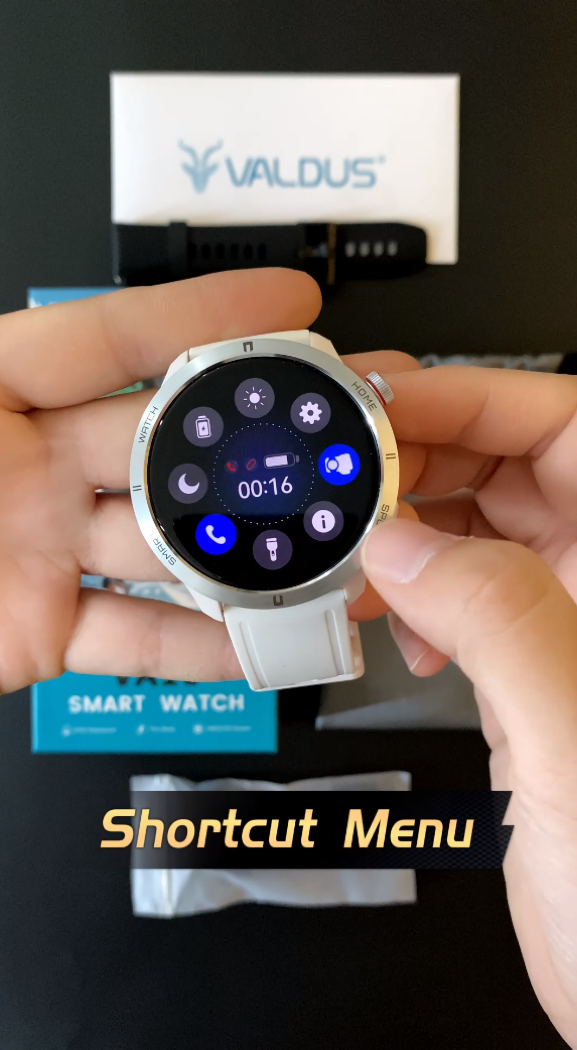 Connectivity and Compatibility
The VALDUS VA10 Smartwatch ensures seamless connectivity with your smartphone, regardless of whether you're an Android or iOS user. By connecting via Bluetooth 5.1 provides a reliable connection to compatible devices, allowing for easy synchronization of data, and enabling you to receive notifications, calls, and texts directly on your wrist. This feature proves invaluable in situations where you may not be able to access your phone readily.
Furthermore, the VA10 Smartwatch can be paired with the FitCloudPro app, available for both Android and iOS devices. This app expands the smartwatch's capabilities, allowing you to personalize watch faces, manage settings, and access additional features, such as music control, weather updates, and more.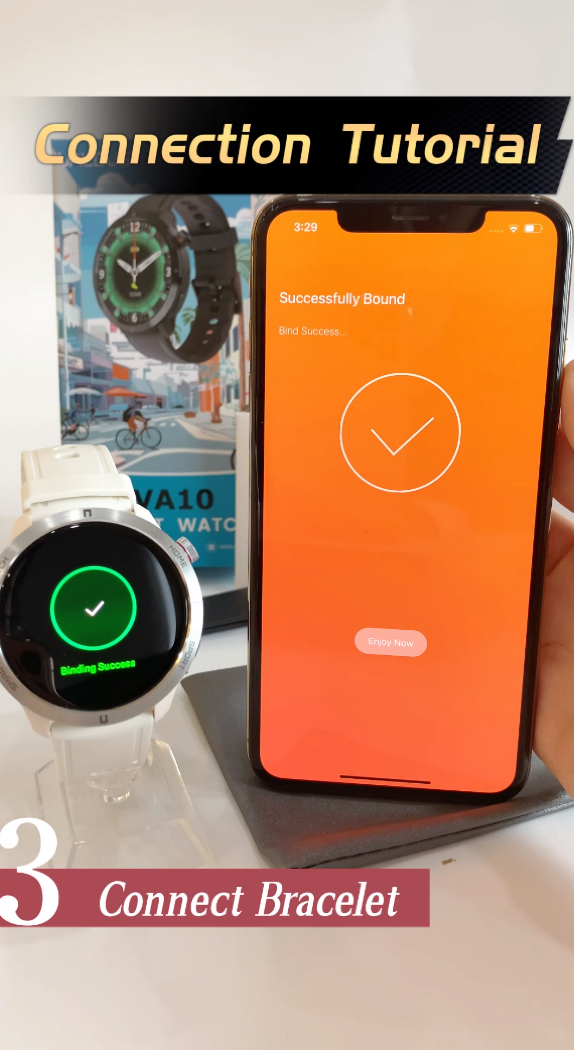 Conclusion
In conclusion, the VA10 Smartwatch impresses on multiple fronts, combining a stylish design, advanced features, and seamless connectivity. Whether you're a fitness enthusiast, a busy professional, or simply someone who appreciates a smart and stylish timepiece, this wearable offers a plethora of functionalities to enhance your daily life. From its AMOLED high definition display and comprehensive fitness tracking capabilities to its long battery life and compatibility with both Android and iOS devices, the VA10 Smartwatch proves to be a reliable and versatile companion.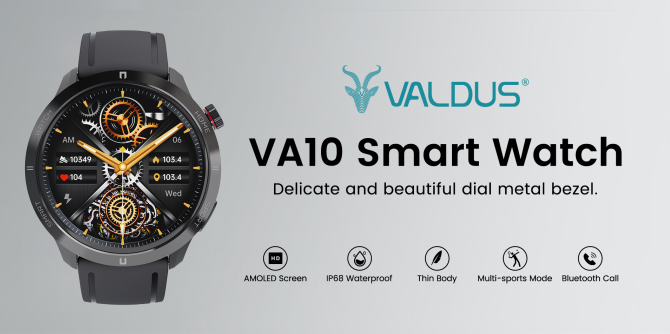 You maybe also like the following: