GS Ultra 8 Plus is one of the new upgraded versions of the GS Ultra series clones, which is more powerful, bigger, and even than the GS Ultra 8. The GS Ultra 8 Plus is also the best choice for those who want a big-screen smartwatch with all the features of a smartwatch, so let's take a closer look.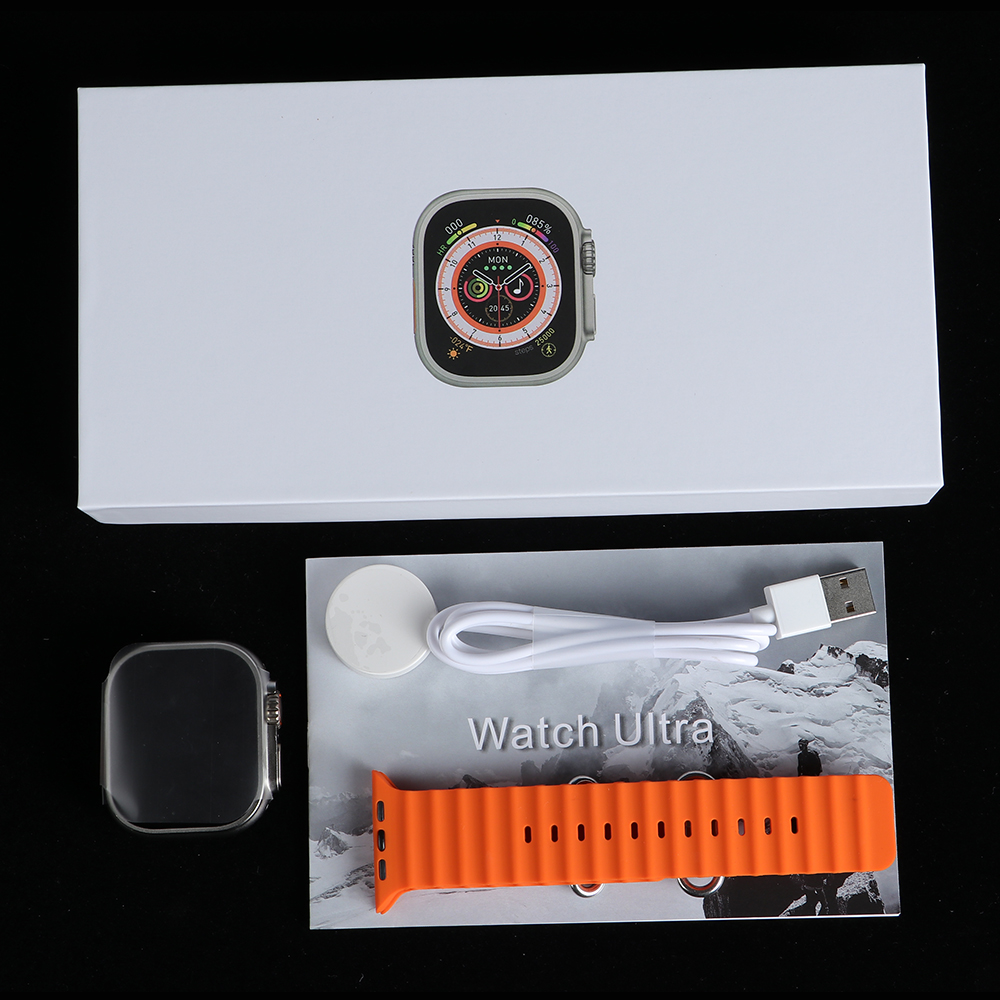 GS Ultra 8 Plus Features
2.02 Inches Large Screen
Multiple Movement Modes
Offline Payment
Care For Women's Health
Health Monitoring
Short Video Promote Control
AI Voice Assistant
NFC Function
IP68 Waterproof
Design And Build Quality
What makes this GS Ultra 8 Plus smartwatch better than the previous version is that it has new improvements in hardware, software, and design. The main selling point is the 2.02-inch 420*485 high-resolution ultra-wide screen and 49mm 1:1 case, making it It becomes the most accurate copy of the original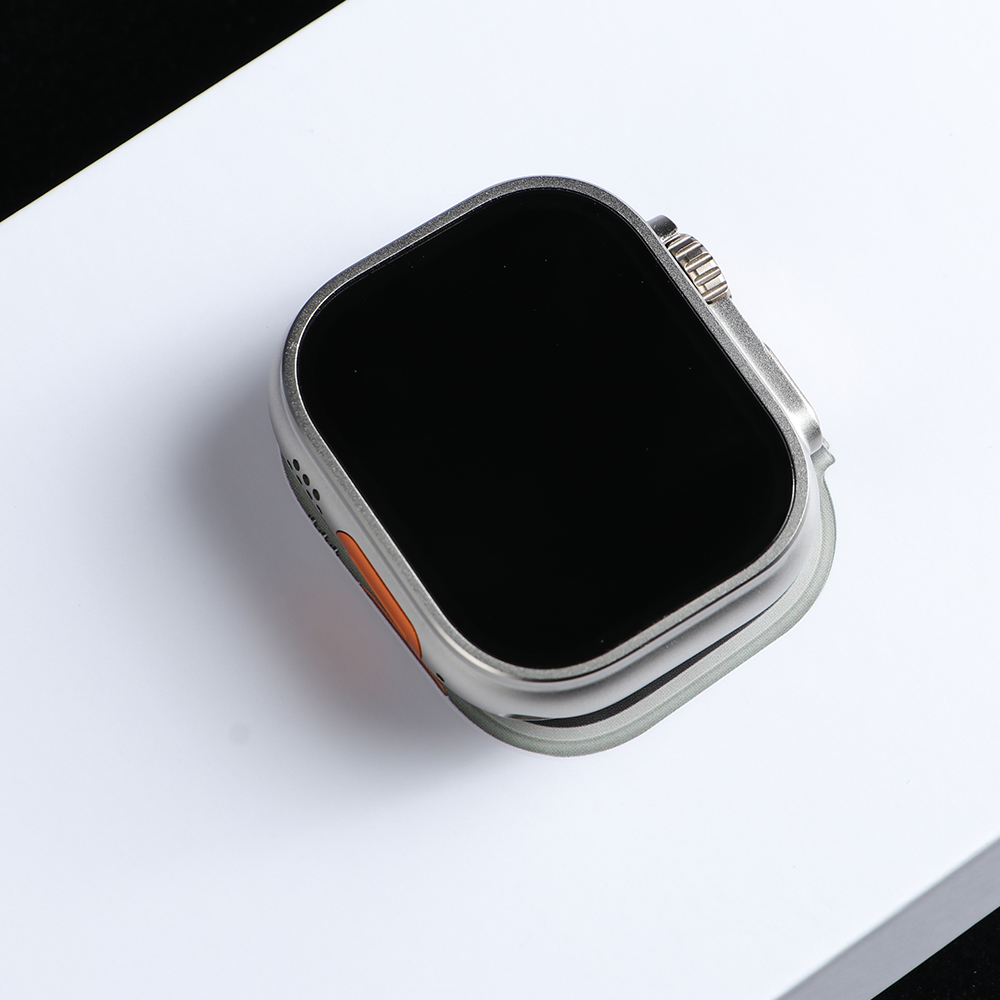 From underneath there is the sensor responsible for all the health and sports features on the device and as a new gear upgrade, With four screws on the back, it is more competitive. And as usual, the metal ring is responsible for wireless magnetic charging. And finally, on the sides, there are two lock buttons for the strap.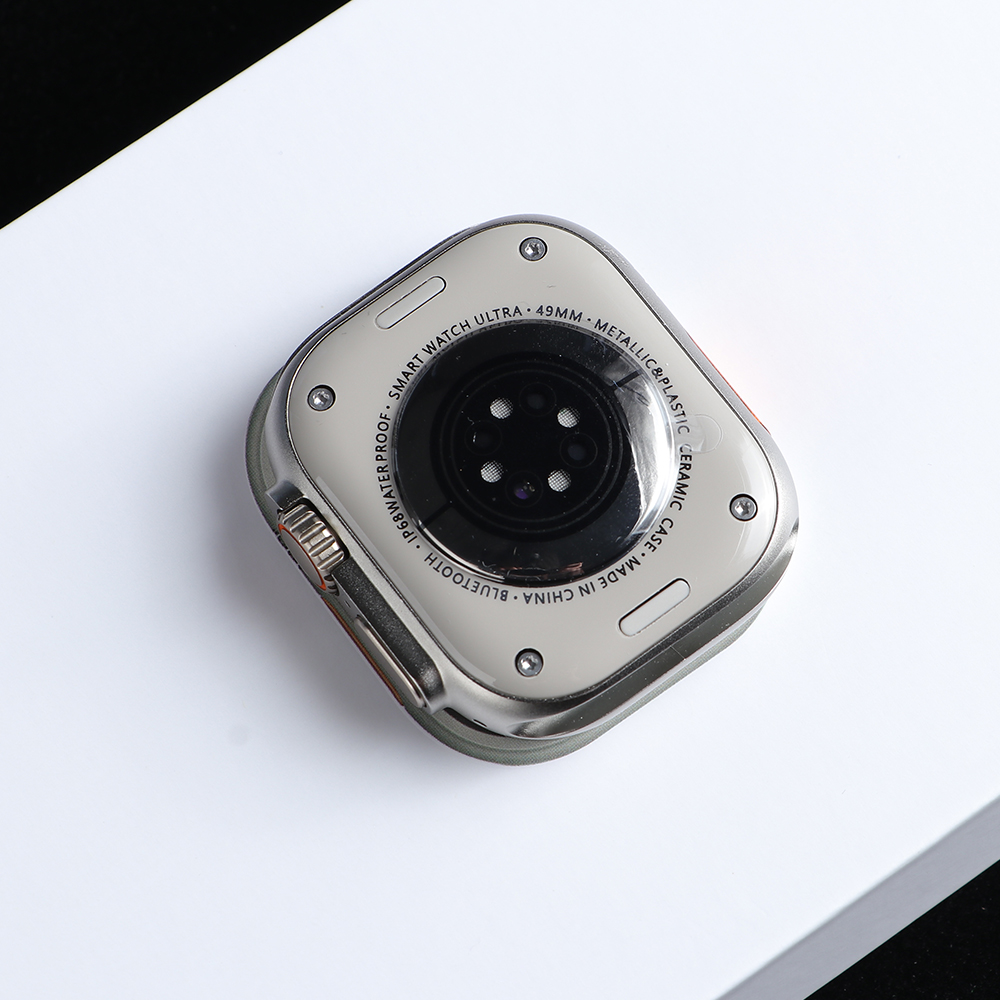 How to operate the GS Ultra 8 Plus?
The high-precision knob switch imported from Japan is sturdy and durable, the dial operation switches smoothly, and the main menu scrolls. Tap the button under the knob to open the recently used task menu, taking the operation to a higher level.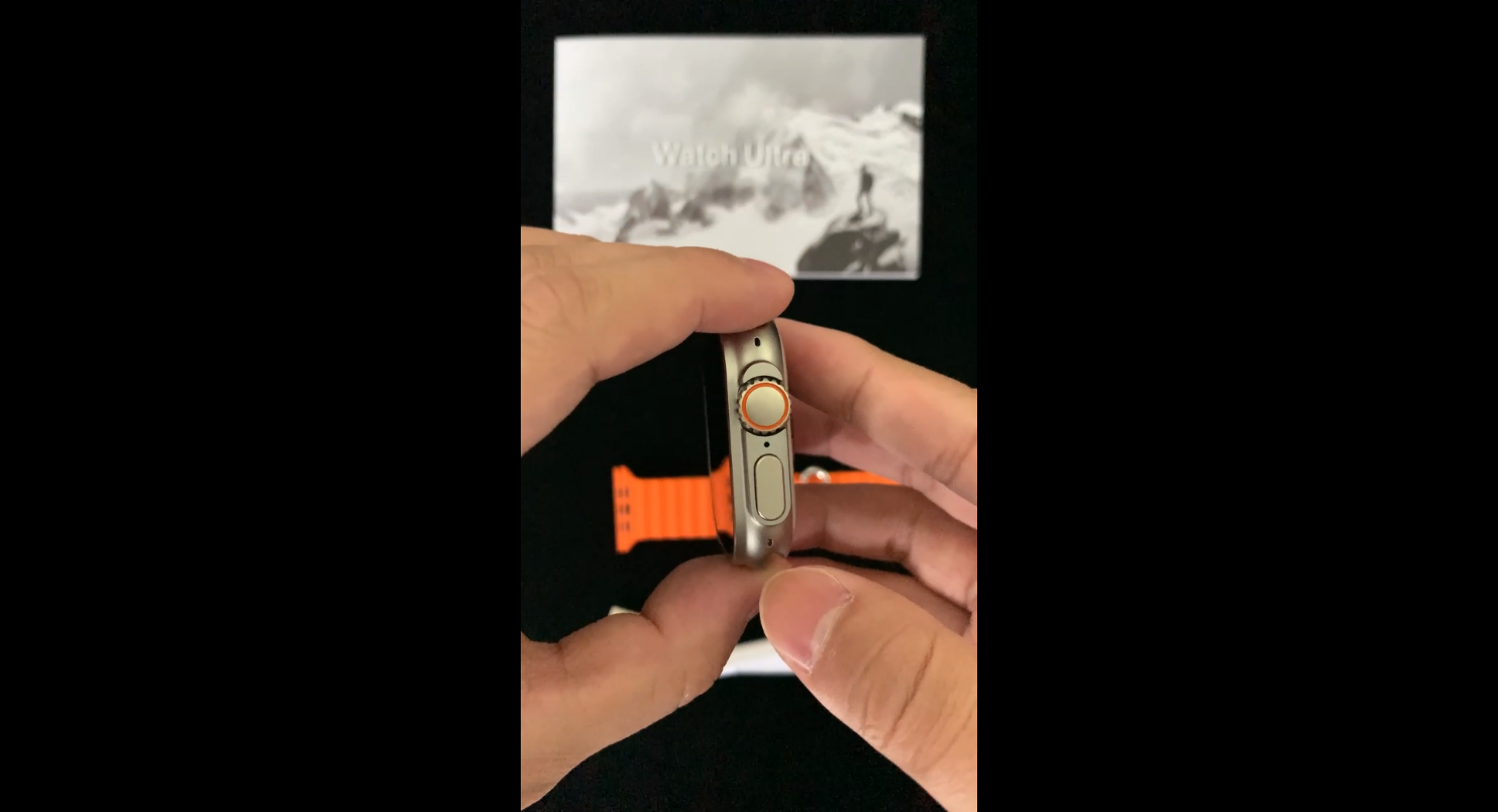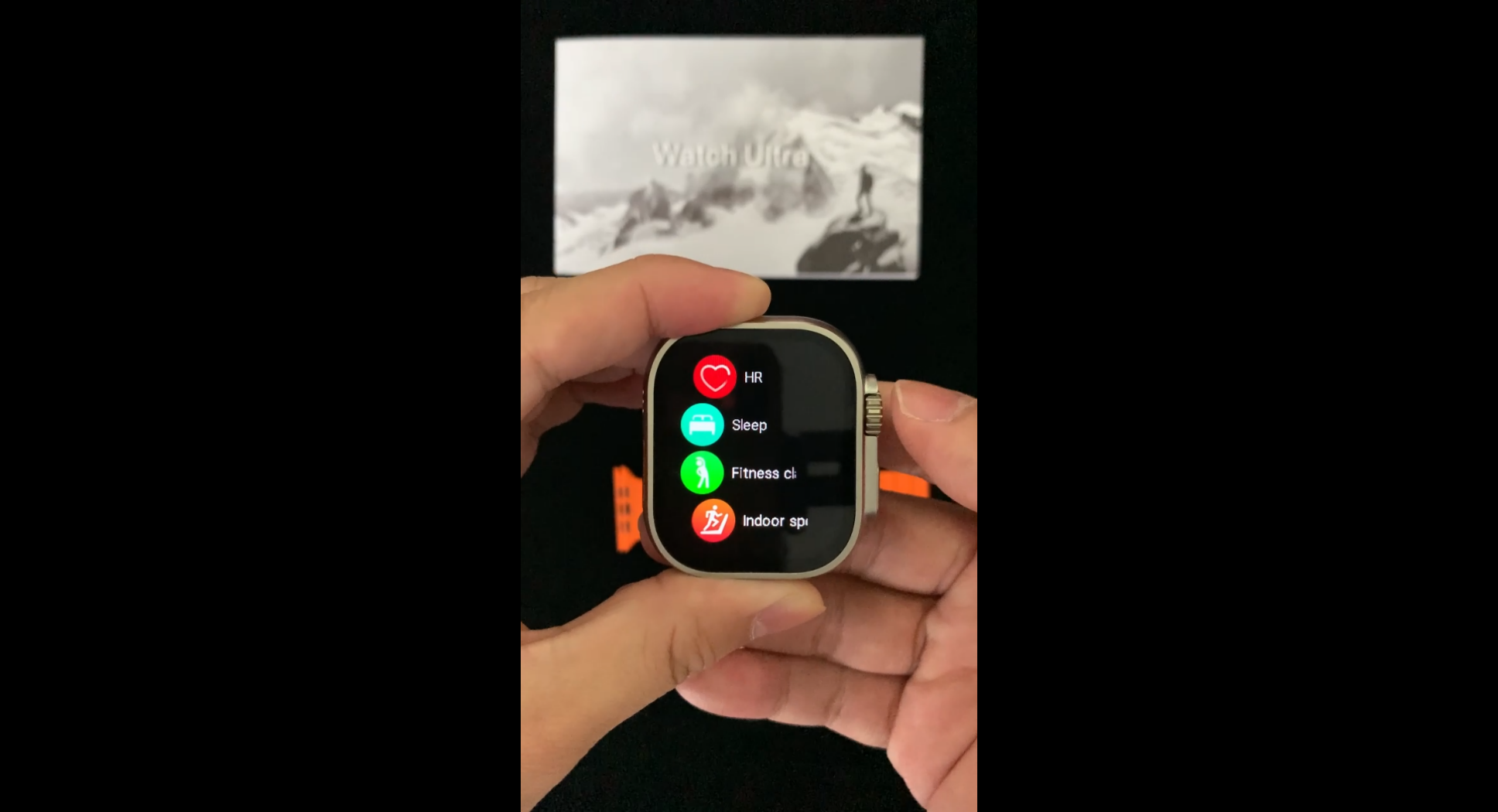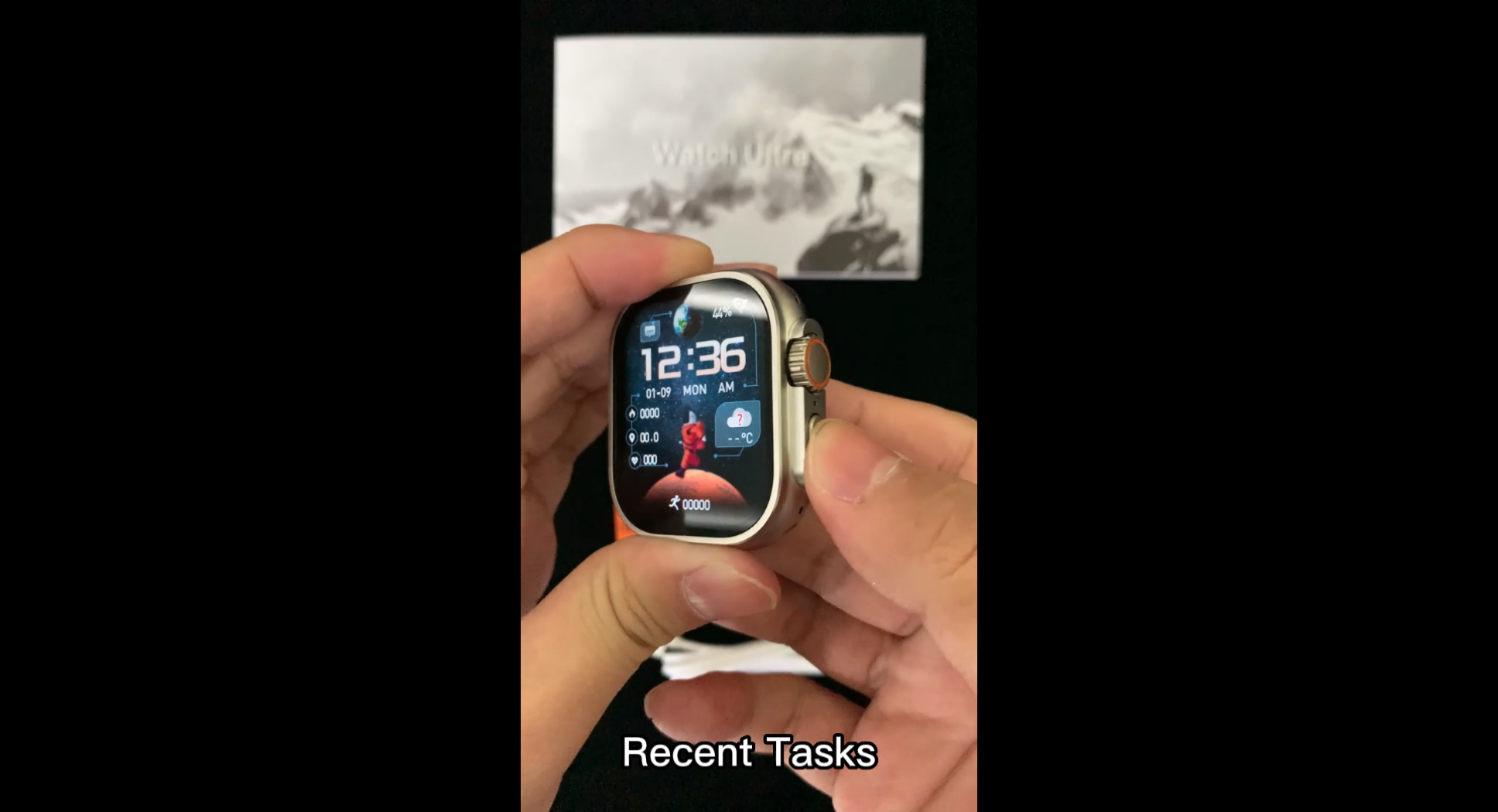 Press the orange operation button on the left of the watch to quickly enter the sports mode, and switch between various physical Training modes through the high-precision knob switch.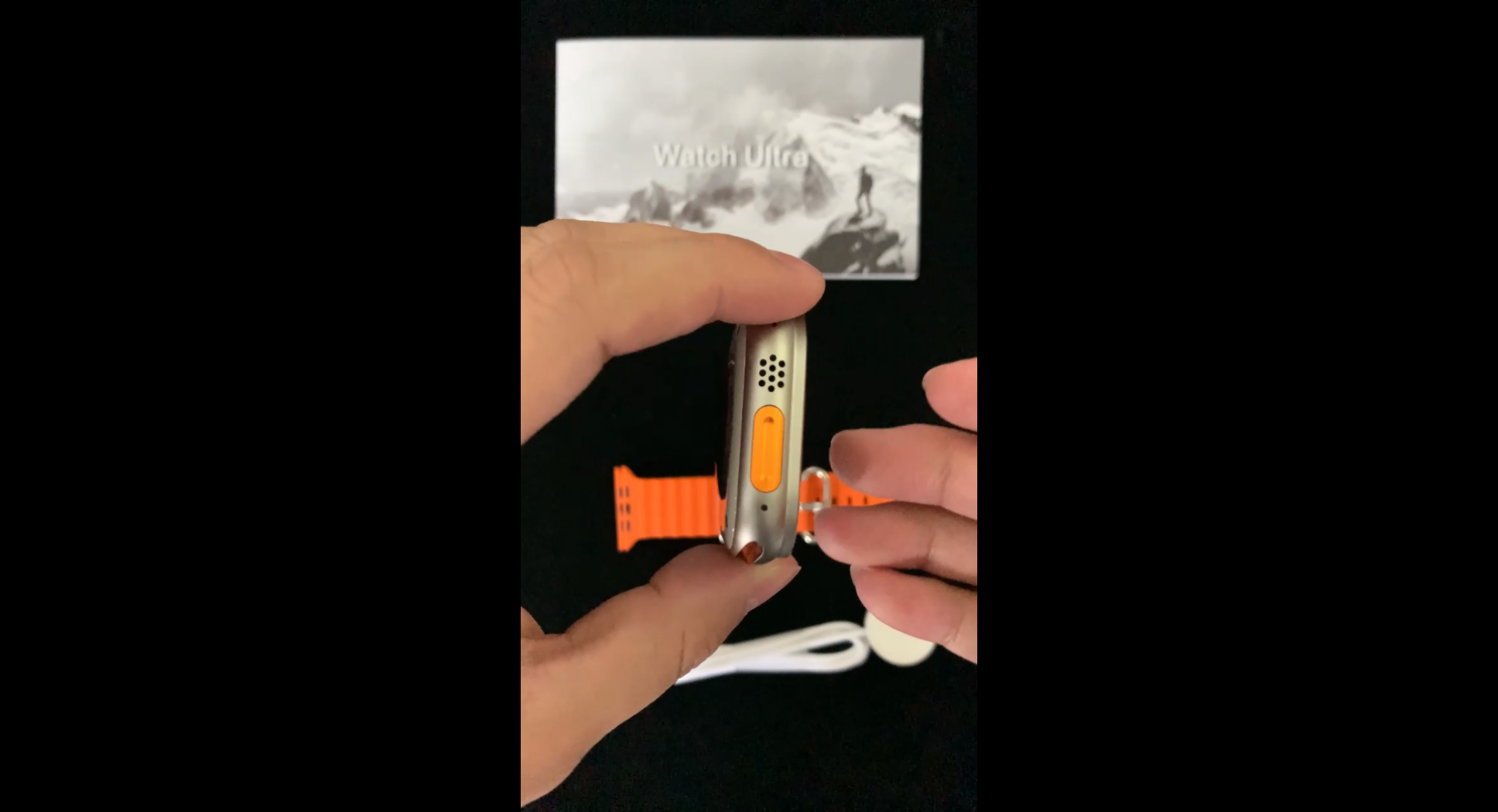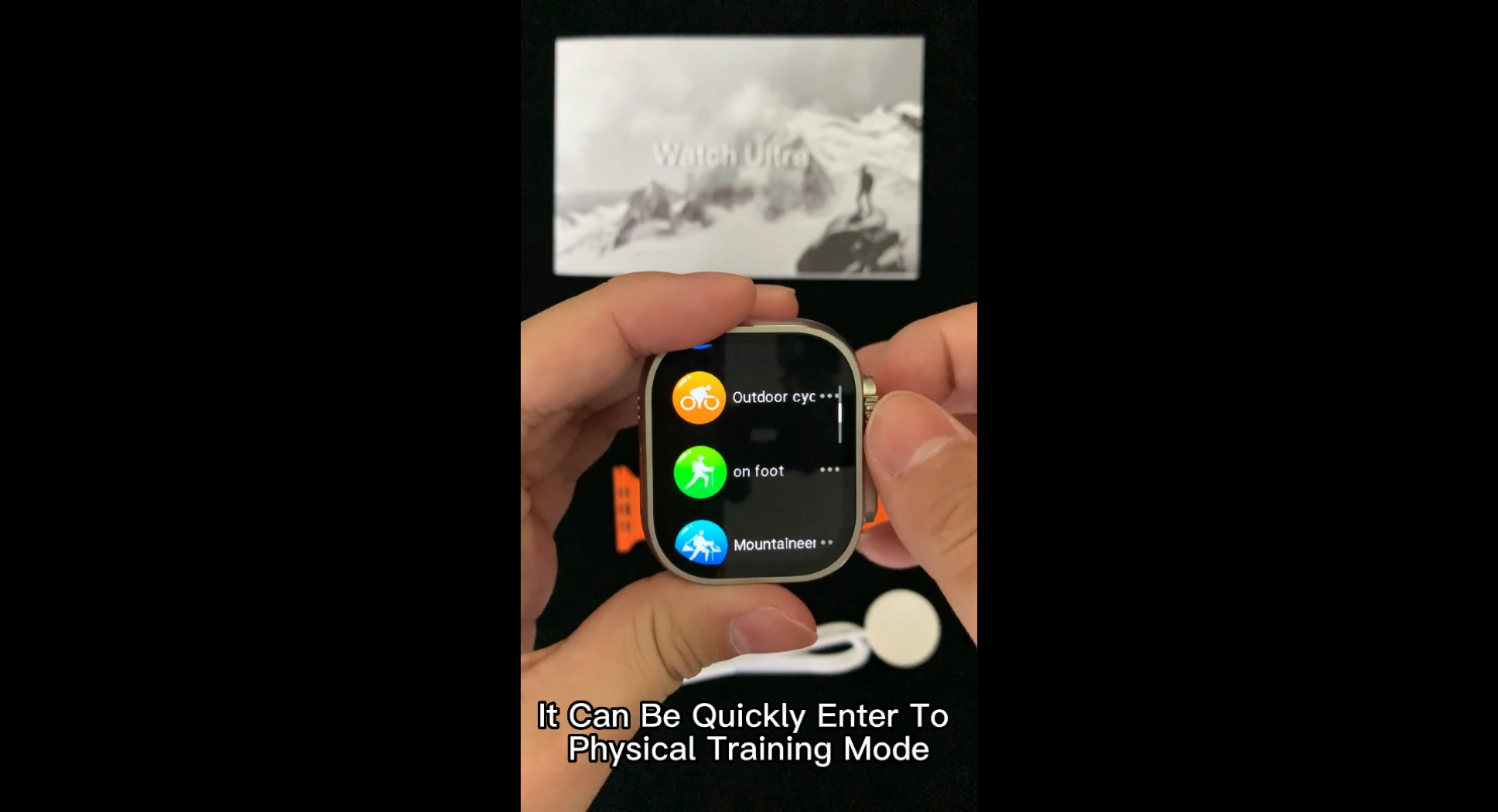 Swipe down from the top of the watch display to view message notifications.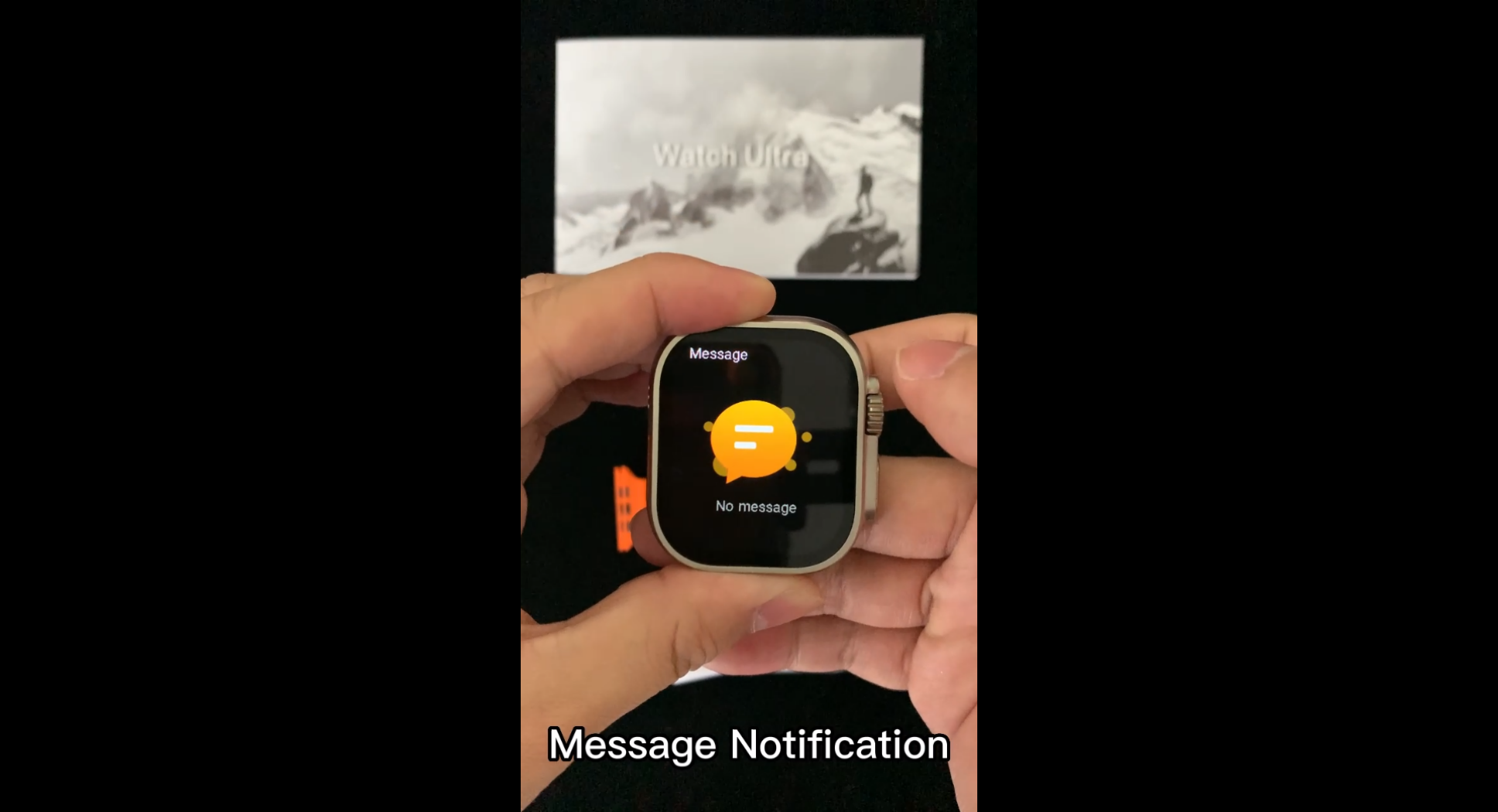 Swipe up from the bottom of the watch display to see the shortcut menu. You can connect to Bluetooth, turn on music, check the battery level of the watch, turn on sports mode, open wallet payment, and so on.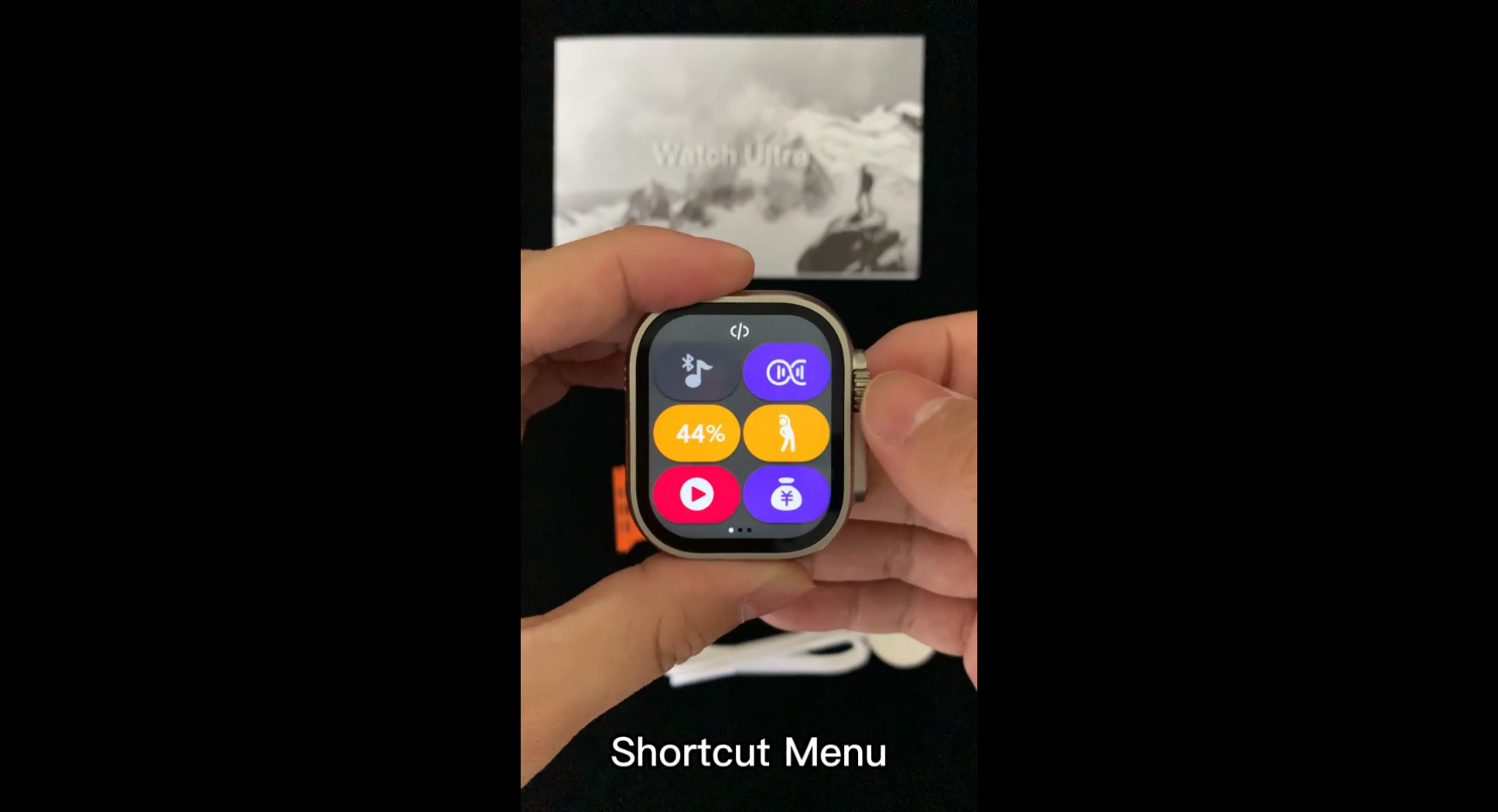 Swipe from the left to split the screen with time, weather and recently opened apps.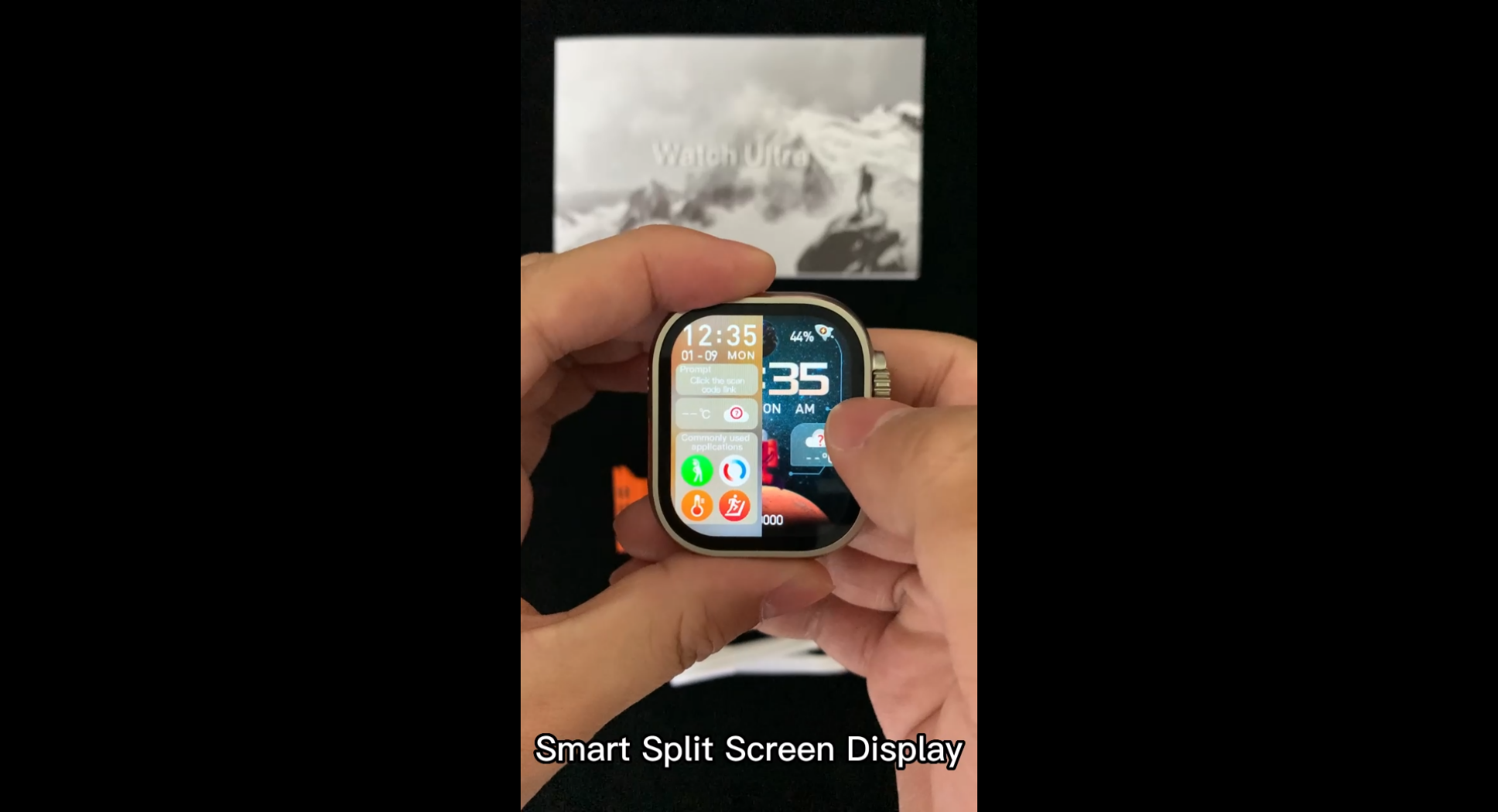 Health Monitoring
GS Ultra 8 Plus smartwatch features sensors such as heart rate and body temperature, making it one of the best sensors on the market and renowned for providing excellent results. This will help you take better care of your health and encourage you to exercise more.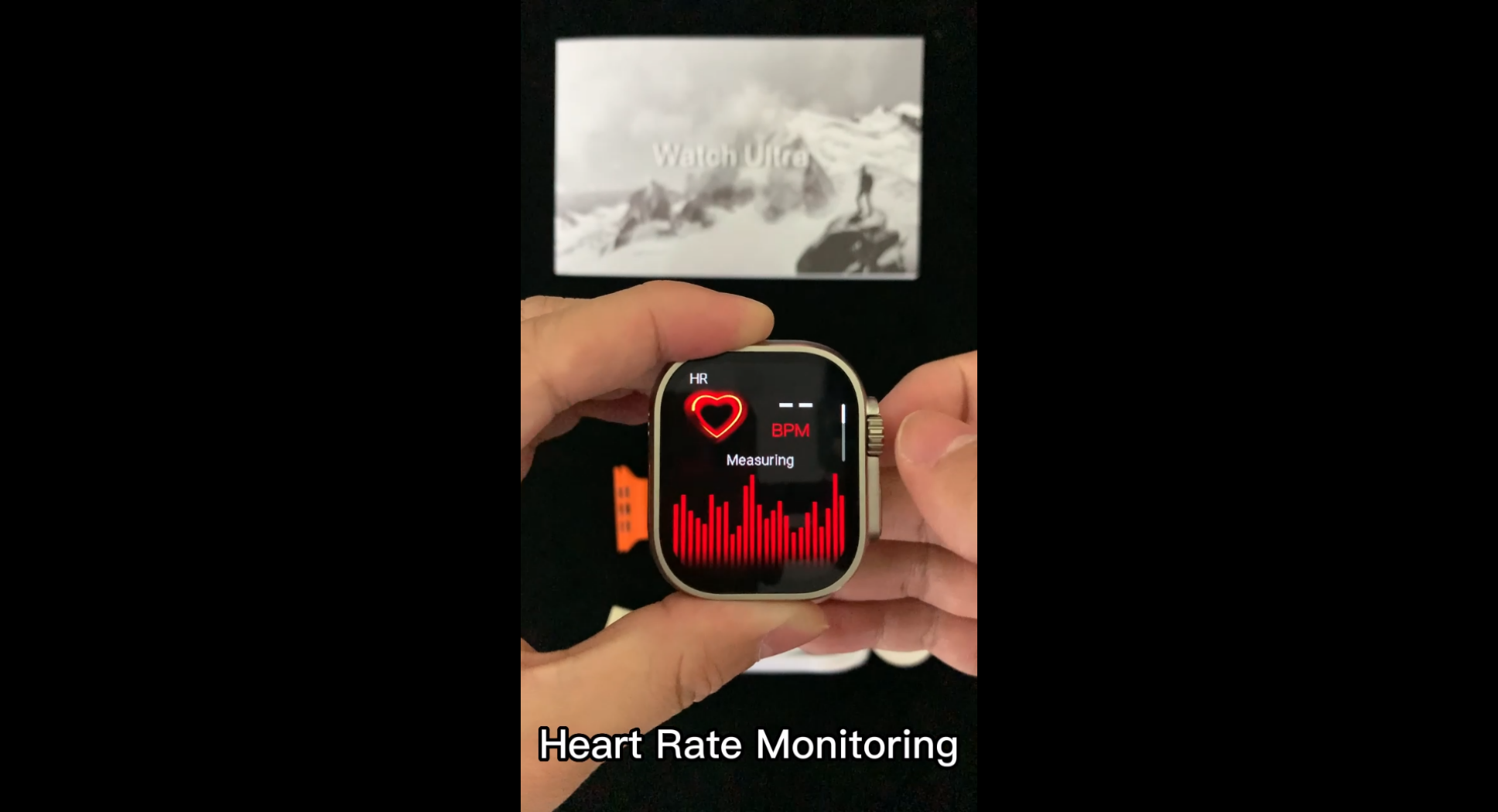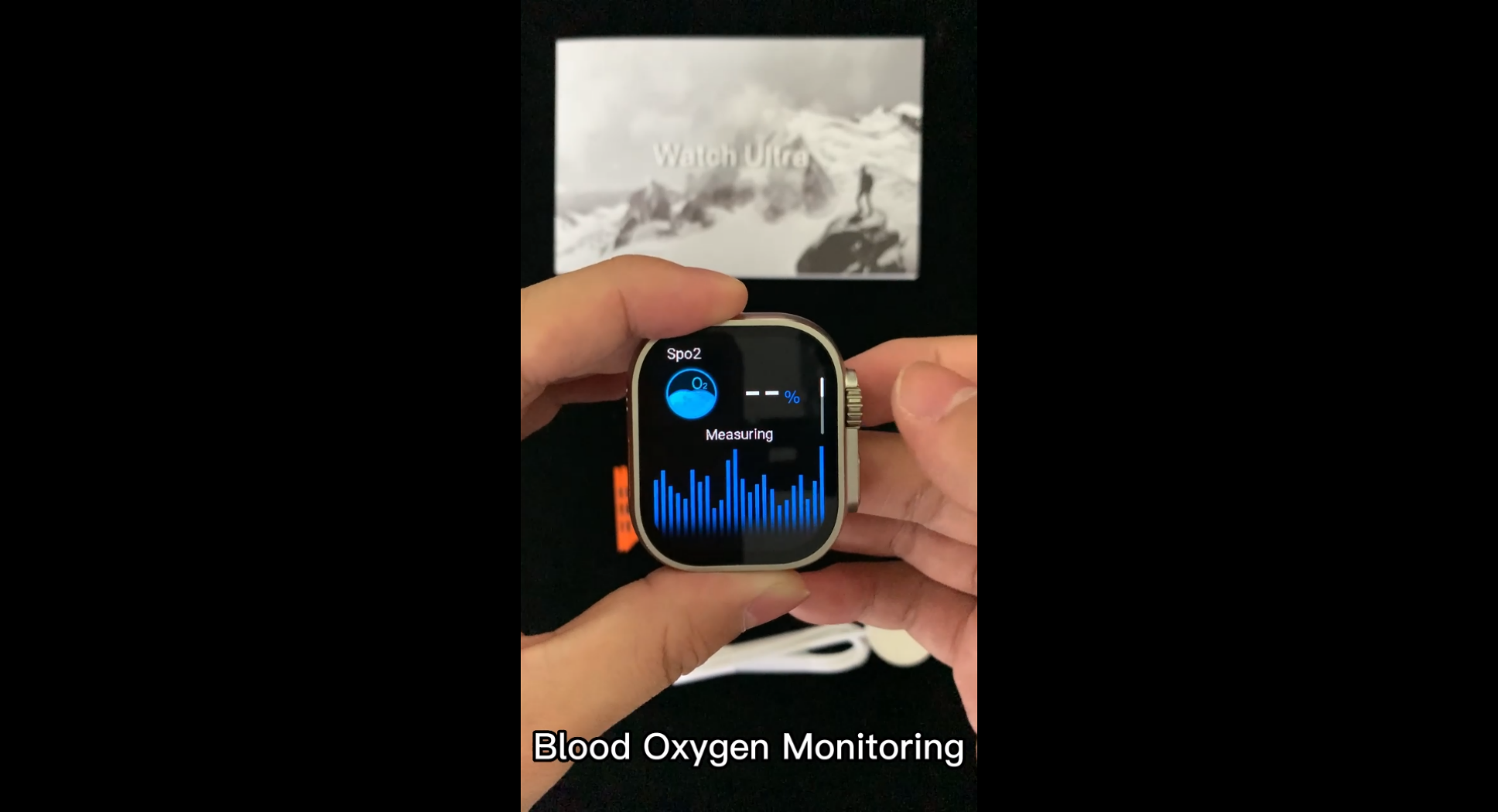 Control Short Videos
Your smartwatch can be transformed into a multifunctional smart remote control for multiple operating modes with simple operations for watching video, live broadcasting, one-click control, pause/play, up, down, and like. I don't know if it is an advantage for some, but it is there.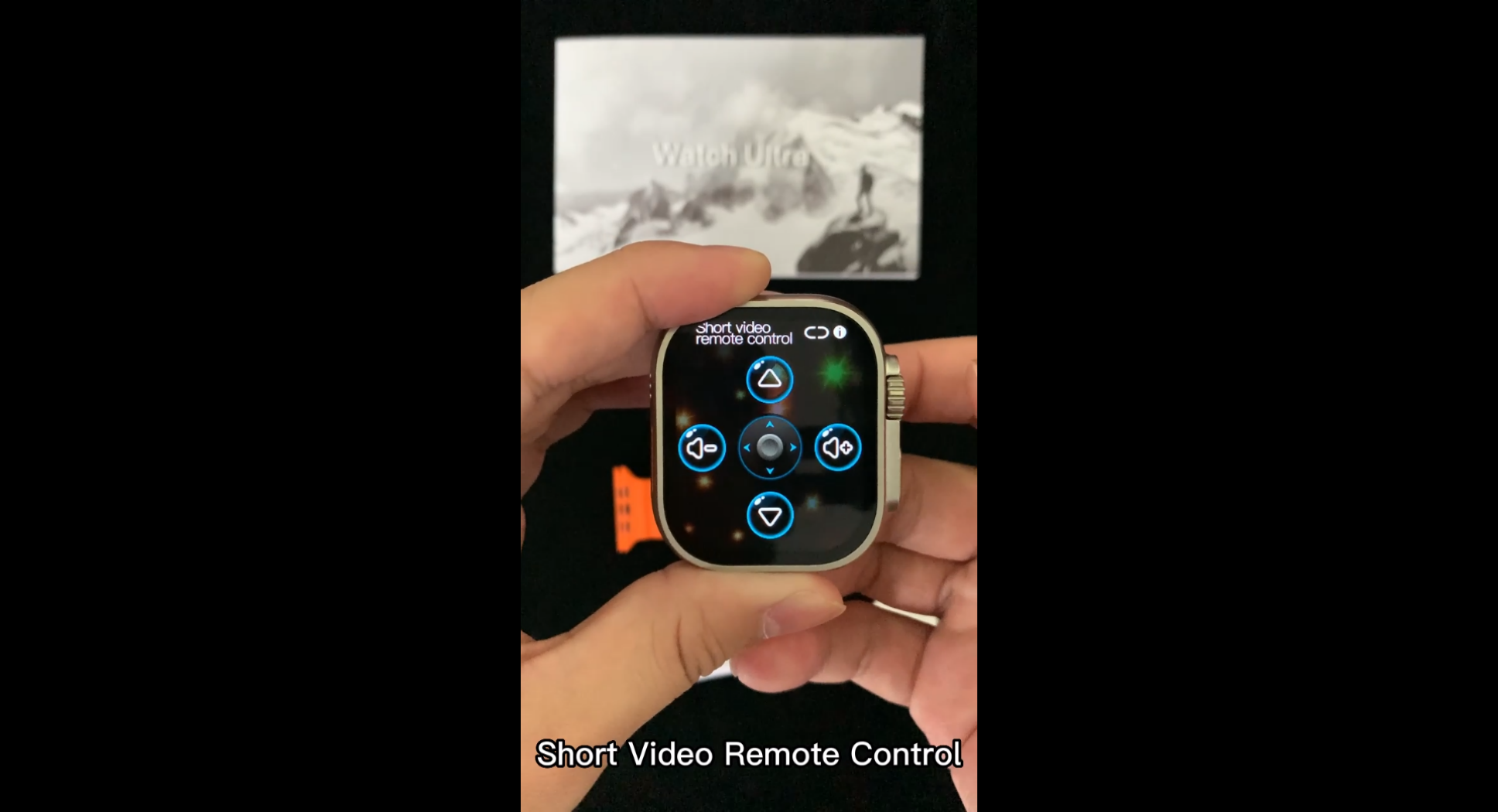 Wireless Charge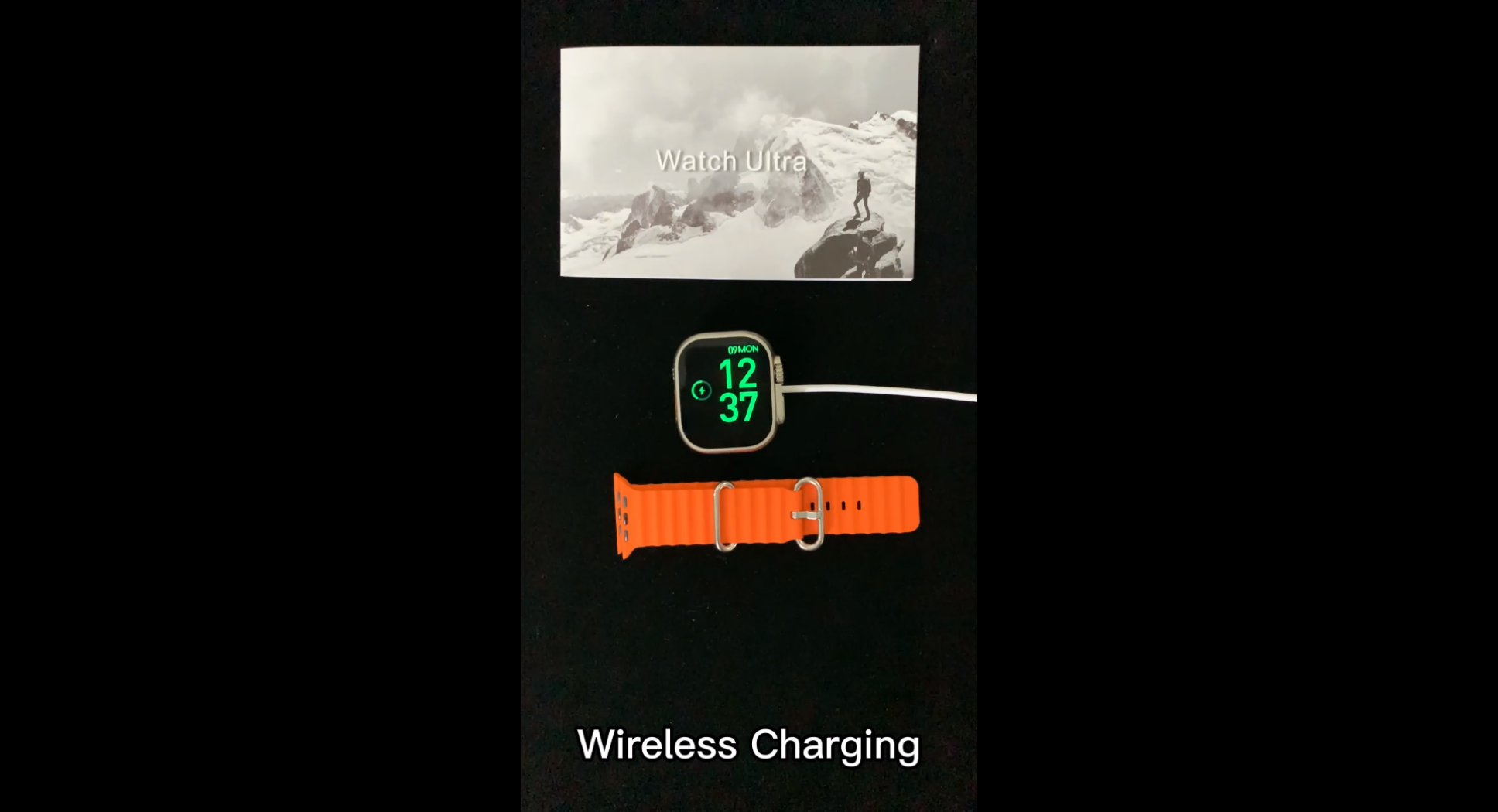 You maybe also like the following: