Following the HK8 Pro Max Ultra and HK9 Pro, the HK series is the catch-all for those looking for a budget Apple Watch clone with an AMOLED display. A new series recently came out to compete with it, but does it offer something new or is it just a generic clone? This is what we will discover with the JS9 Ultra Max smartwatch from the JS series.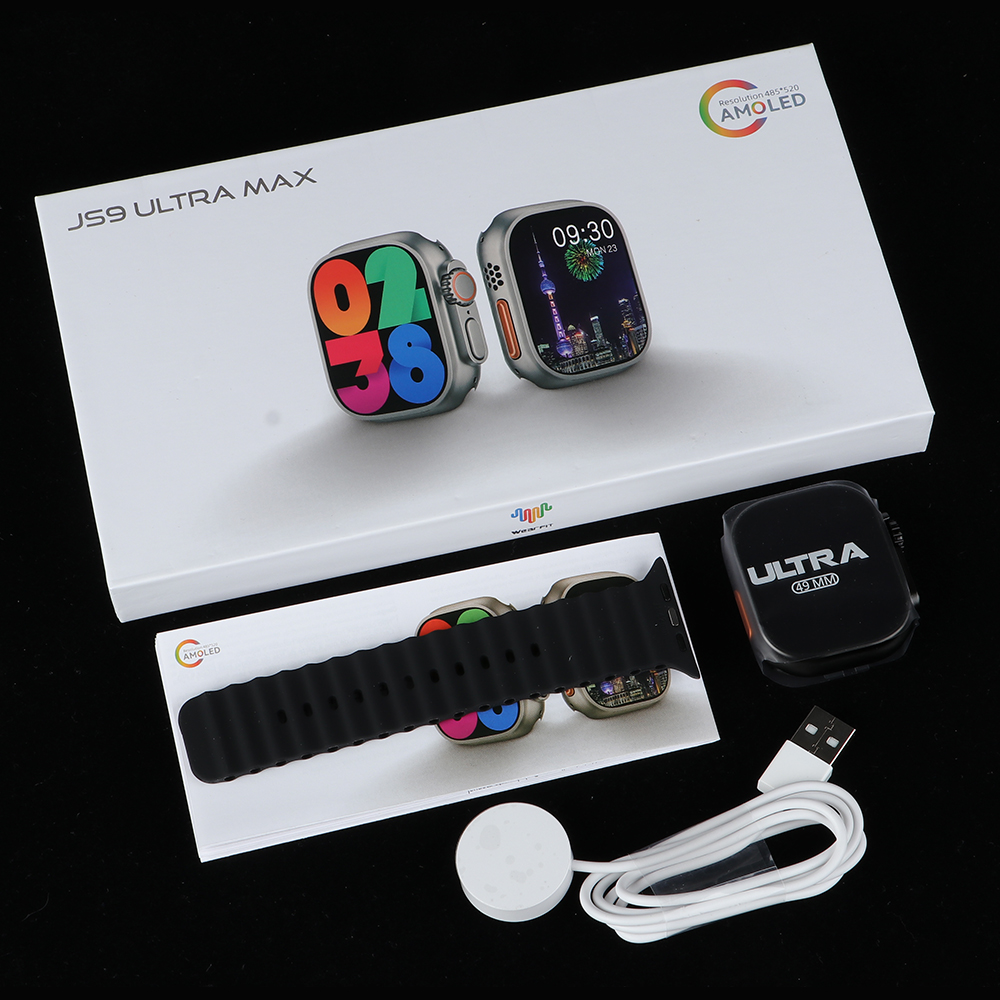 Improvements in hardware, software, and design set this watch apart from its competitors. The highlight is its 2.2-inch AMOLED screen, similar to the original Apple Watch. It offers 8 watch faces including exclusive ones. Health and fitness features, NFC function, calls, voice assistants, TikTok video controls, location sharing, and more. Let's dig a little deeper to discover its full potential.
JS9 Ultra Max Features
• Making & Answer Calls via Bluetooth
• 2.2 inches AMOLED Screen, Resolution 420*486
• 7 Days Battery Life, Wireless Charging
• 8 Watch Faces, 4 Menu Style
• Heart Rate & Blood Pressure Monitor
• Wallet Function & Business Cards
• Multifunction NFC, Voice Assistant
• Location Sharing, Tiktok Remote Control
• Multi-Sport Modes, Build-in Local Games
• Built-in Compass
• IP67 Waterproof
Design And Build Quality
It has a classic boxy shape with a flat 2.2-inch screen, and unlike the Series 8 clone, it doesn't have 2.5D curves. Despite being an affordable smartwatch, the JS9 Ultra Max exhibits a solid yet comfortable build that exudes elegance and a premium feel. The high-quality body is reflected in its slim and lightweight body, made of high-quality stainless steel with a smooth silver matte finish.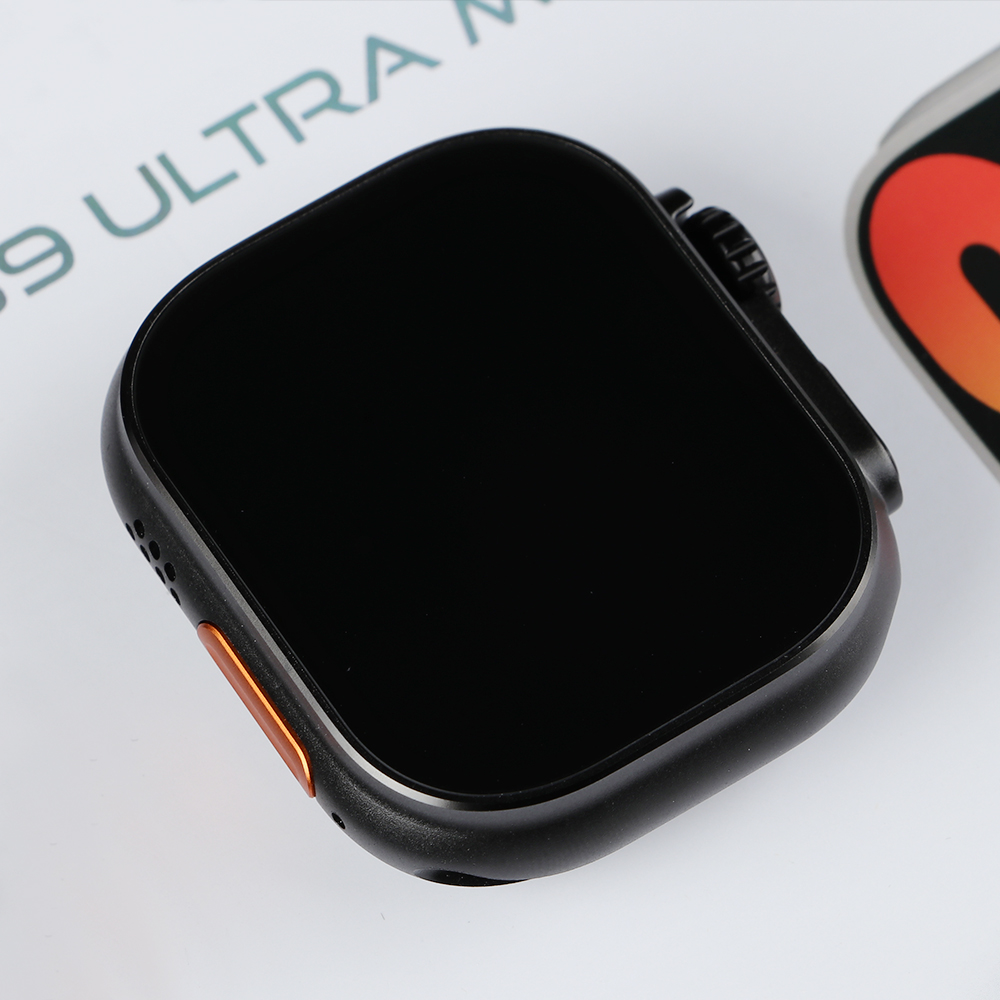 Underneath the Ultra Max, you'll find the sensor that powers all the health and sports features of the device, showcasing its commitment to providing comprehensive tracking capabilities. With four screws on the back, it offers enhanced durability, making it a more competitive option. As is customary, the metal ring facilitates wireless magnetic charging, ensuring convenient and hassle-free charging experiences. Additionally, on the sides, you'll find two lock buttons designed to secure the strap in place, providing a reliable and secure fit.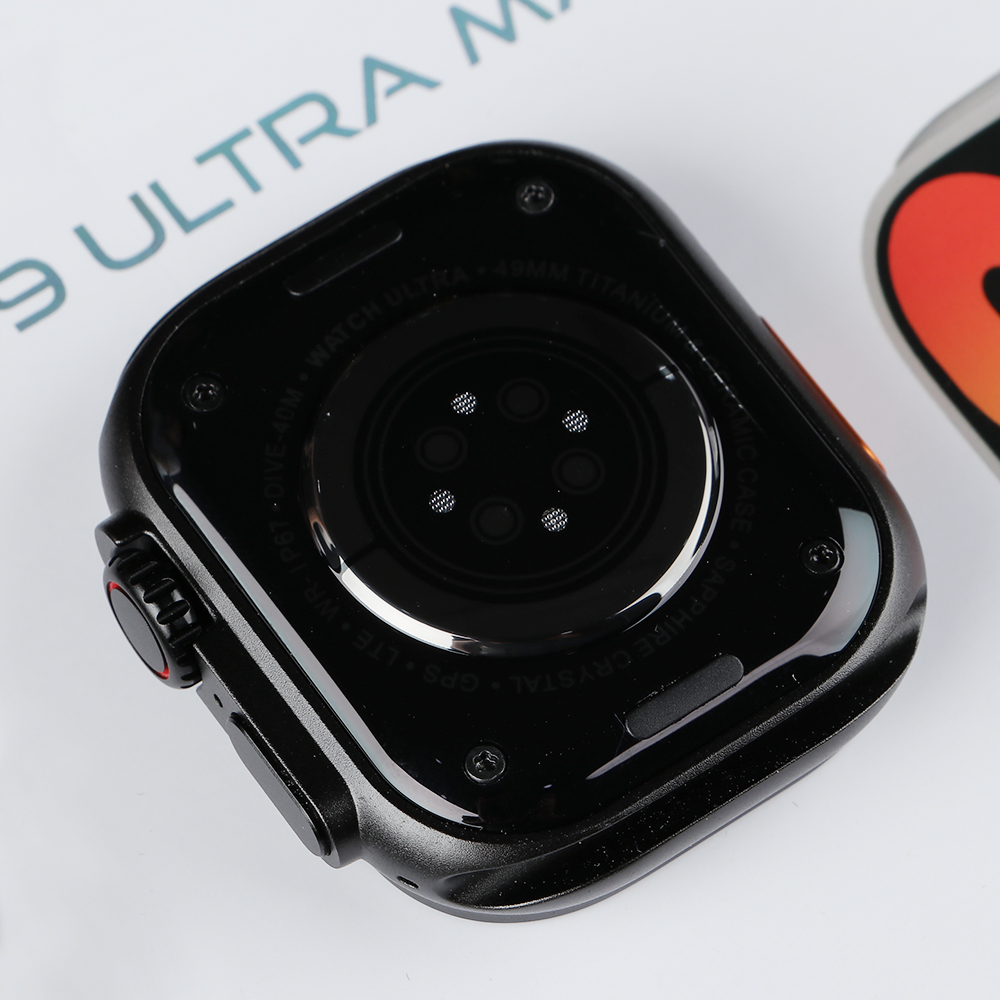 It is also equipped with a speaker grill and microphones, enabling users to make calls directly from the smartwatch. Furthermore, a protrusion on the side of the crown and the side button provides enhanced functionality for the Multitasking bar. The JS9 Ultra Max excels in delivering an impressive user experience with its refined design and advanced features.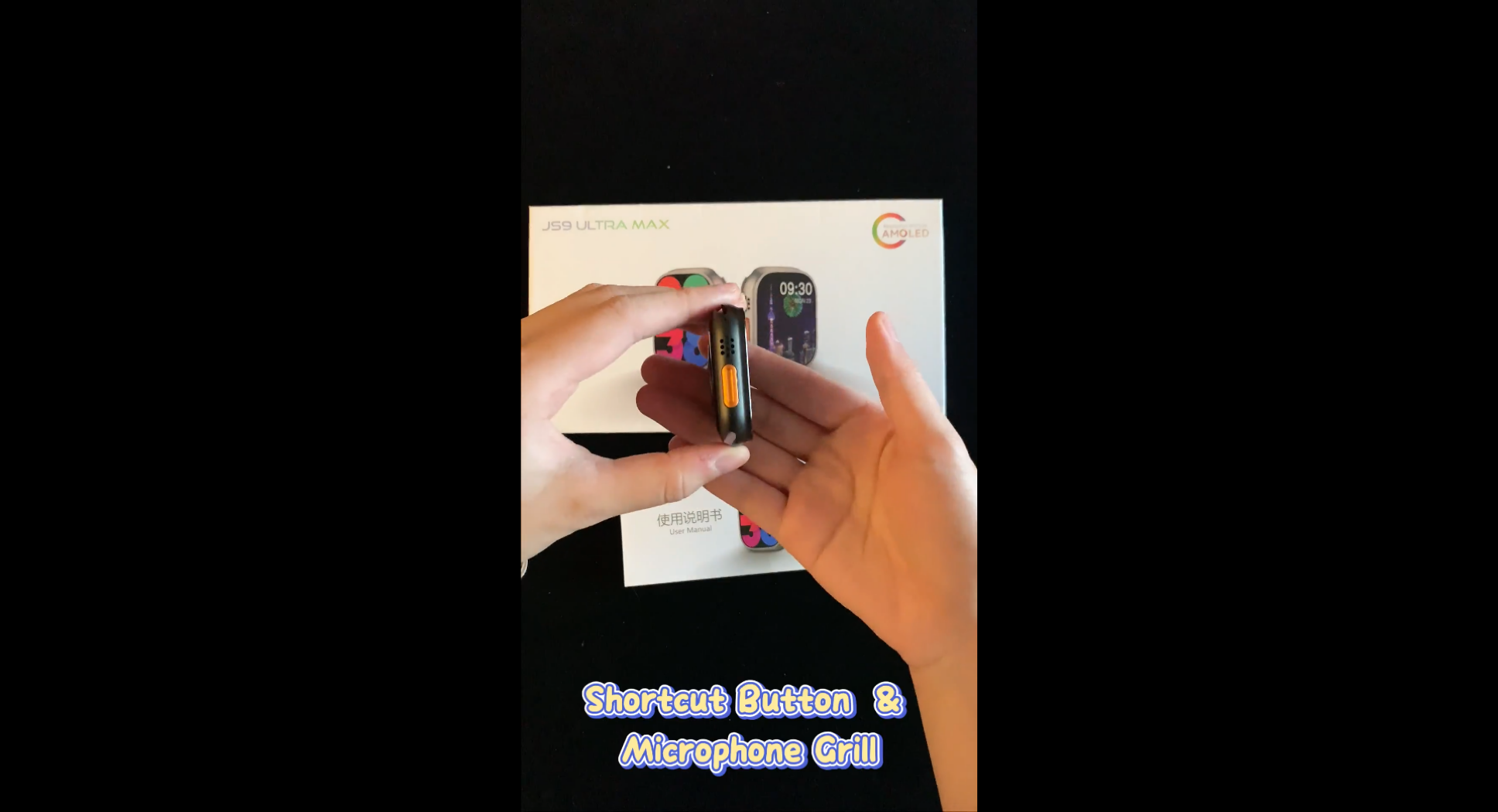 Multiple Watch Faces
The JS series pays great attention to providing a variety of dials for the JS9 Ultra Max. With eight watch faces preloaded, users can choose from a variety of options. There are several ways to easily switch watch faces, such as long-pressing the home screen or using the Wearfit Pro app. In addition, users can also download more than 200 online dials, providing a variety of options. While some watch faces are free, there are also a number of paid options available for further enhanced customization. These watch faces come in a variety of styles including colorful, vintage, analog, 3D, and digital designs. Users can even choose to use their own photo as the watch face background or choose any wallpaper they want for a personal touch.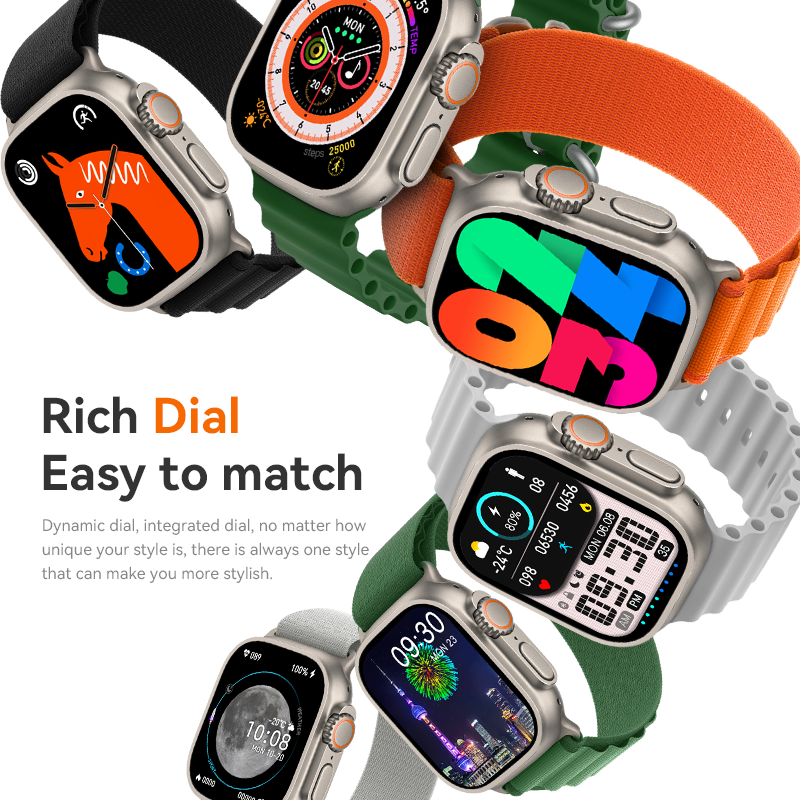 Control Short Videos
Your smartwatch can be transformed into a multifunctional smart remote control for multiple operating modes with simple operations for watching video, live broadcasting, one-click control, pause/play, up, down, and like. I don't know if it is an advantage for some, but it is there.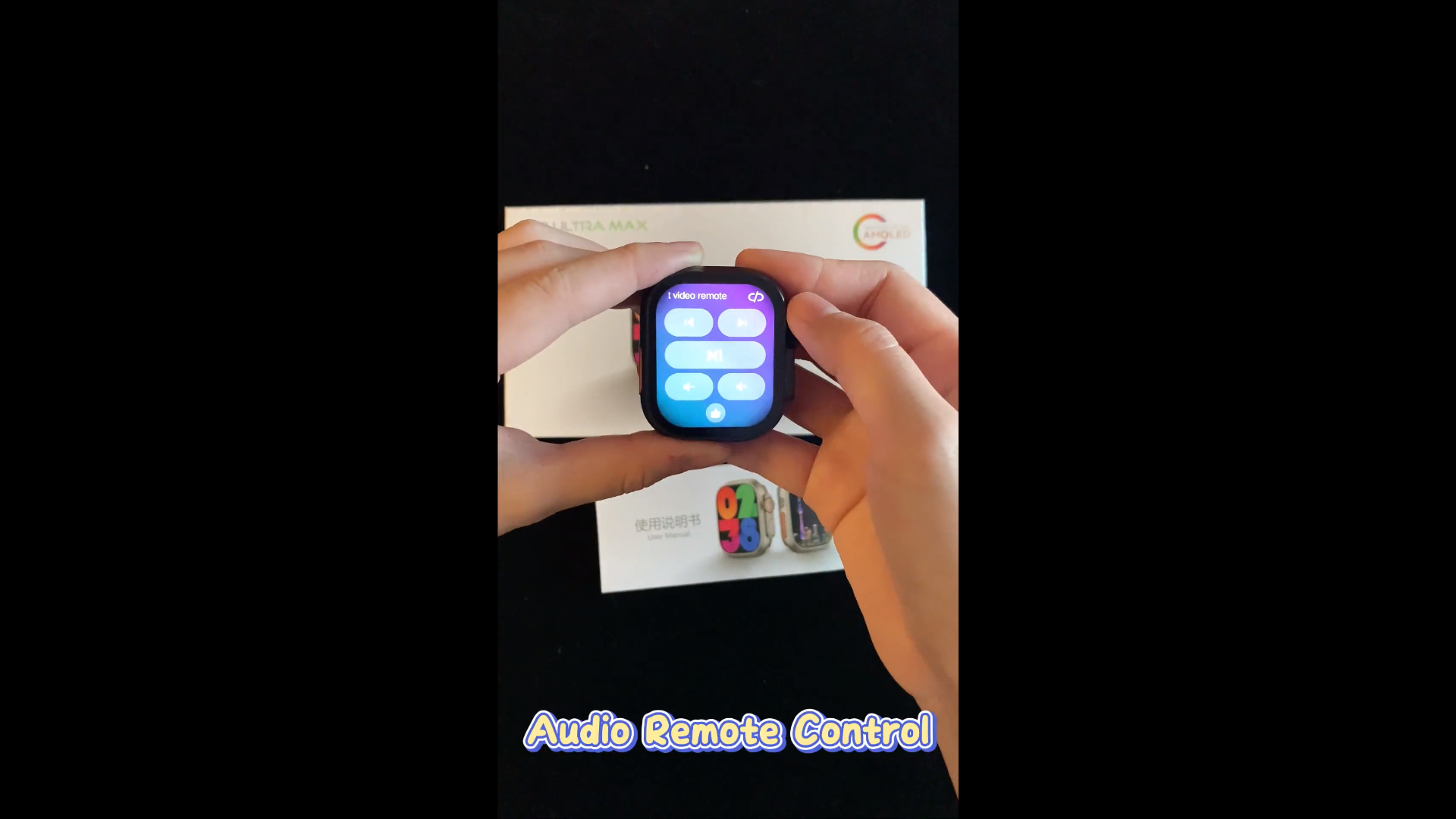 Health Monitoring
JS9 Ultra Max smartwatch features sensors such as heart rate and body temperature, making it one of the best sensors on the market and renowned for providing excellent results. This will help you take better care of your health and encourage you to exercise more.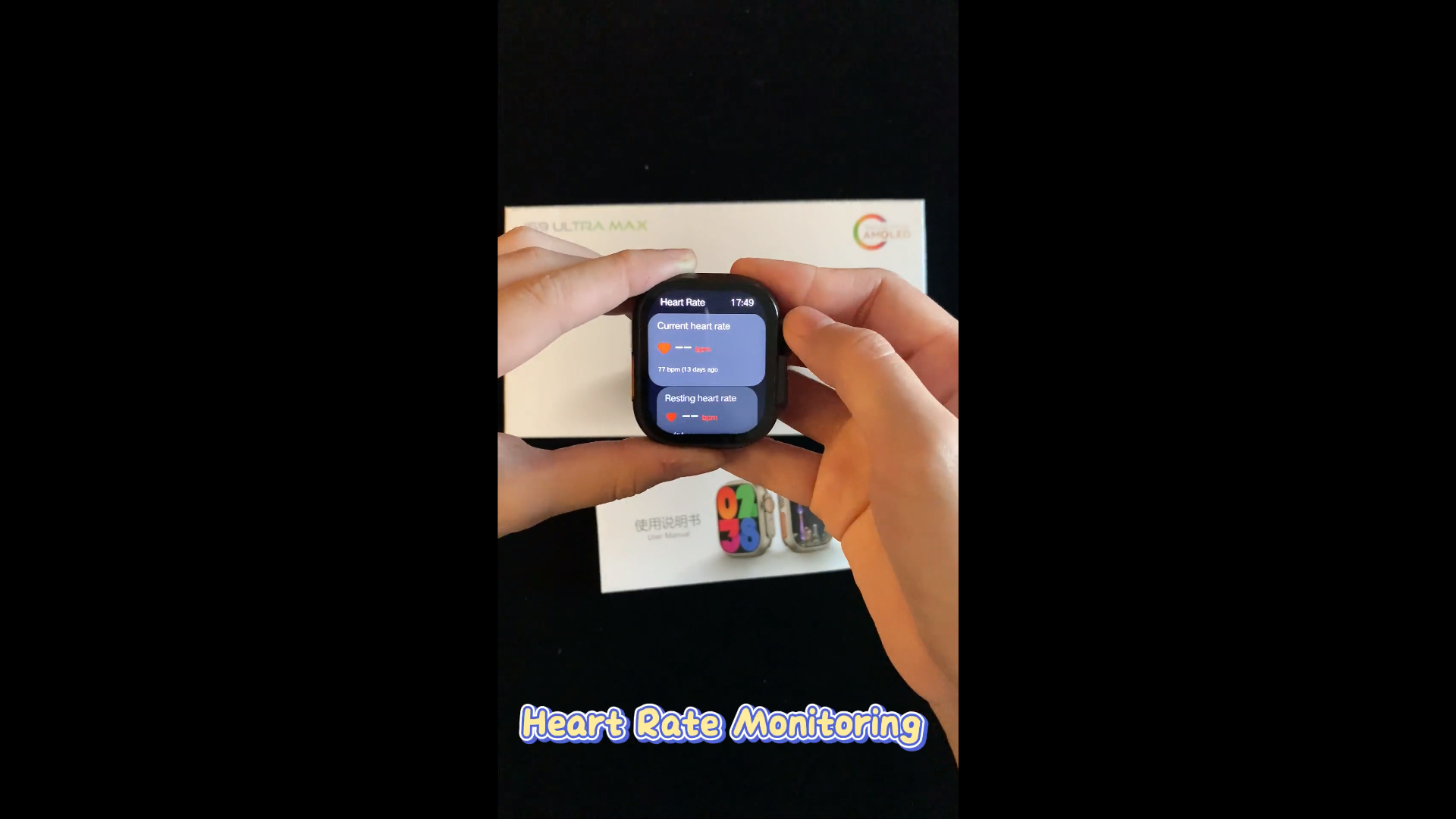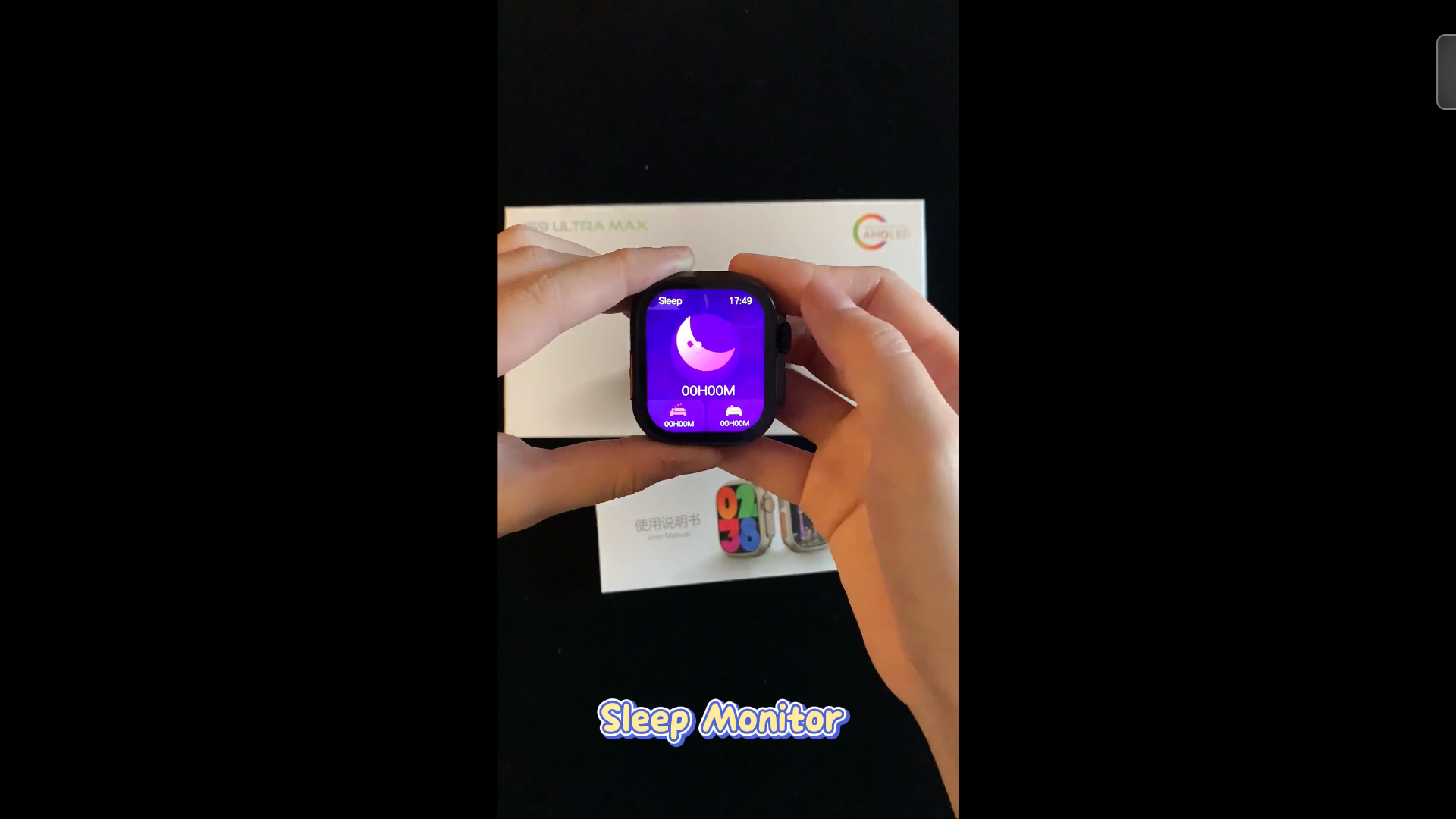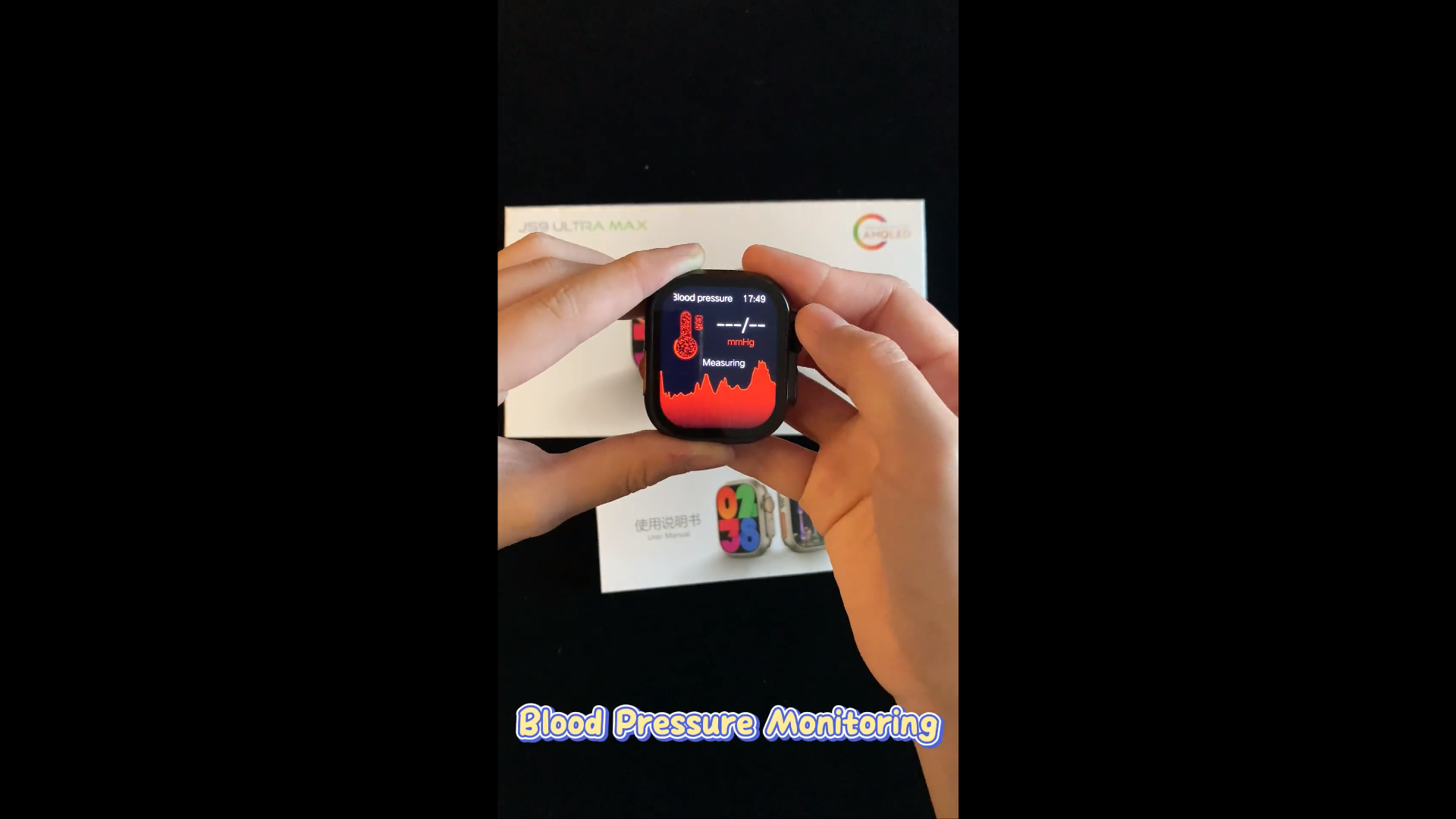 Waterproof
JS9 Ultra Max has IP67 Waterproof which it means can only handle sweat and splashes of water, although the watch is not approved for swimming but is good for wearing for activities, so, I do not recommend swimming or exposing it to hot water or saltwater to avoid any harm Long or short term and with the presence of a speaker and a microphone, avoiding it will be good, however, if it's exposed to water in any way, I prefer to dry the watch after immersing it in water and before operating it so that it stays with you for as long as possible.
NFC Access Control
This smartwatch brings a new level of convenience with its NFC access control. This innovative technology allows for keyless, frictionless access using a smartwatch as an authentication device. When you get home, just lift your wrist to quickly open the door. And it can be paid through Alipay, WeChat Pay, and other popular platforms, and the transaction is safe and convenient. It is important to note that while NFC supports these payment platforms, it does not support credit cards or other payment methods. This feature enhances the overall versatility and convenience of the smartwatch, making it an invaluable companion in your everyday life.
Operate the JS9 Ultra Max
One useful feature is the Control Center, which can be accessed by swiping up from the bottom of the screen. Here, you can easily make calls to access wallet functions and business cards, use Alipay for Chinese users, control TikTok short videos, manage always-on displays, activate Do Not Disturb mode, adjust brightness settings, use NFC functions, set alarms, turn on Flashlight and more. These features are easy to use and enhance the convenience and versatility of smartwatches.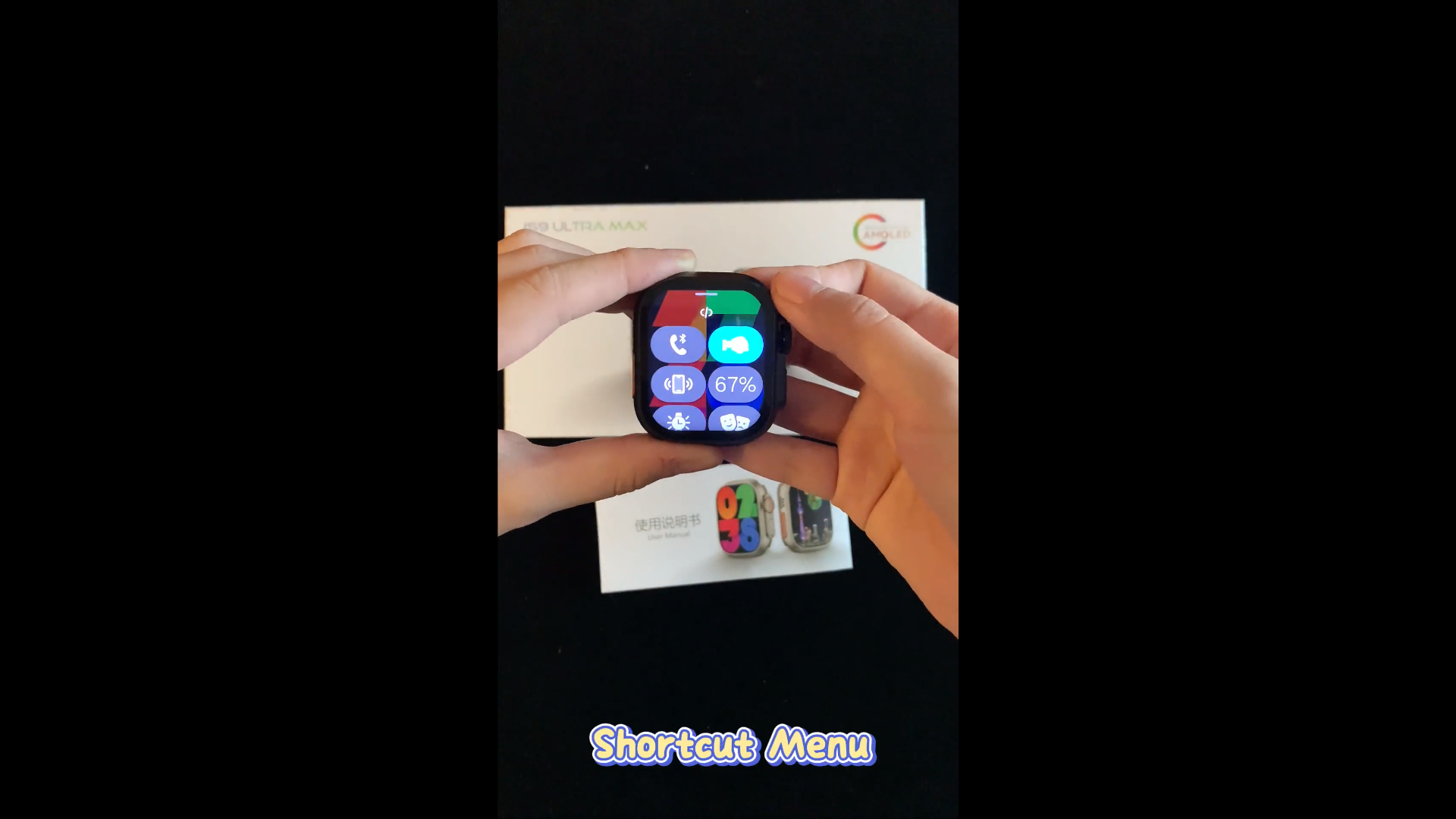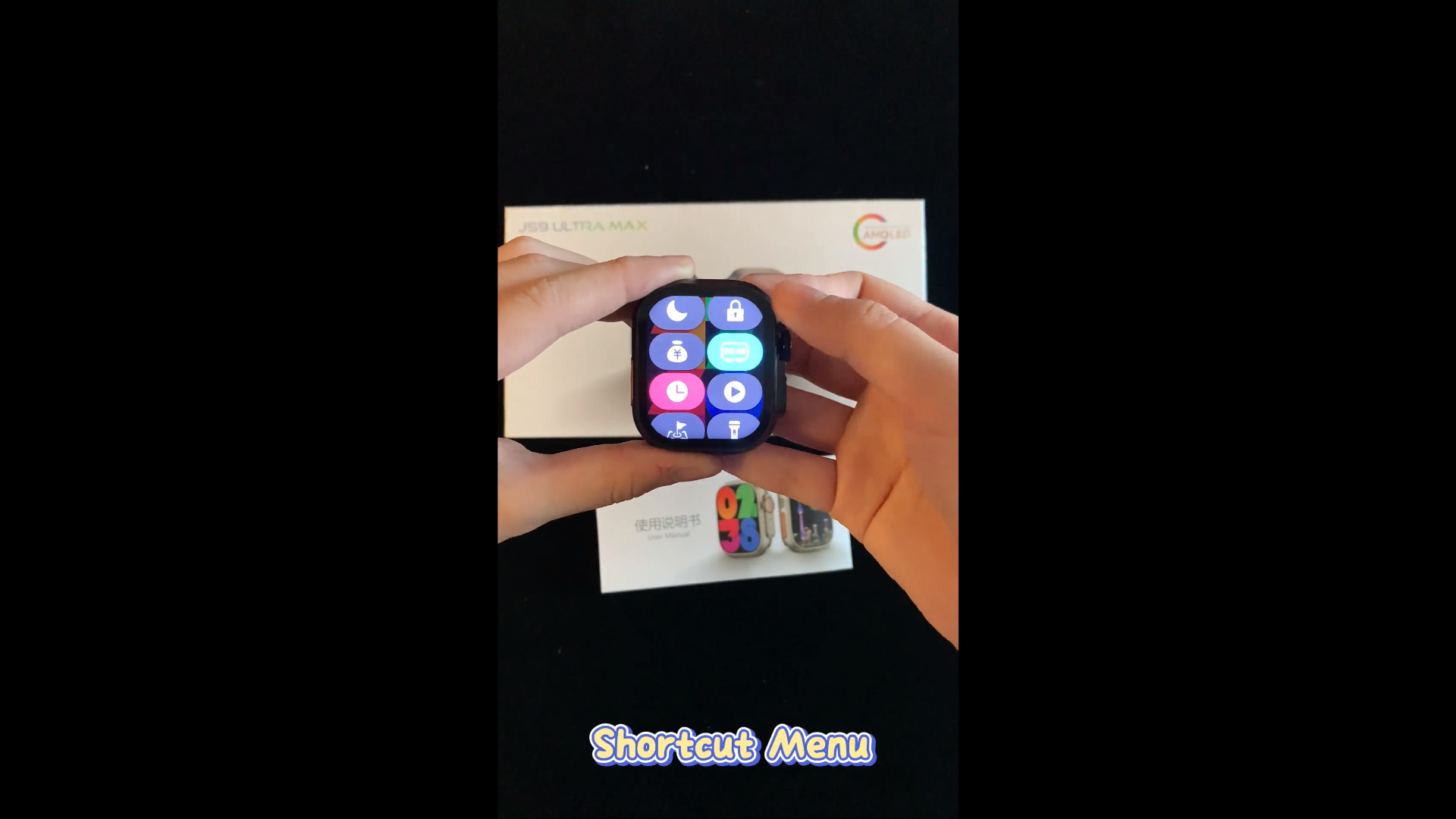 By swiping from the left, a convenient split window will appear on the side, displaying essential information such as the current time and date, your messages, Bluetooth calls, and recently used applications.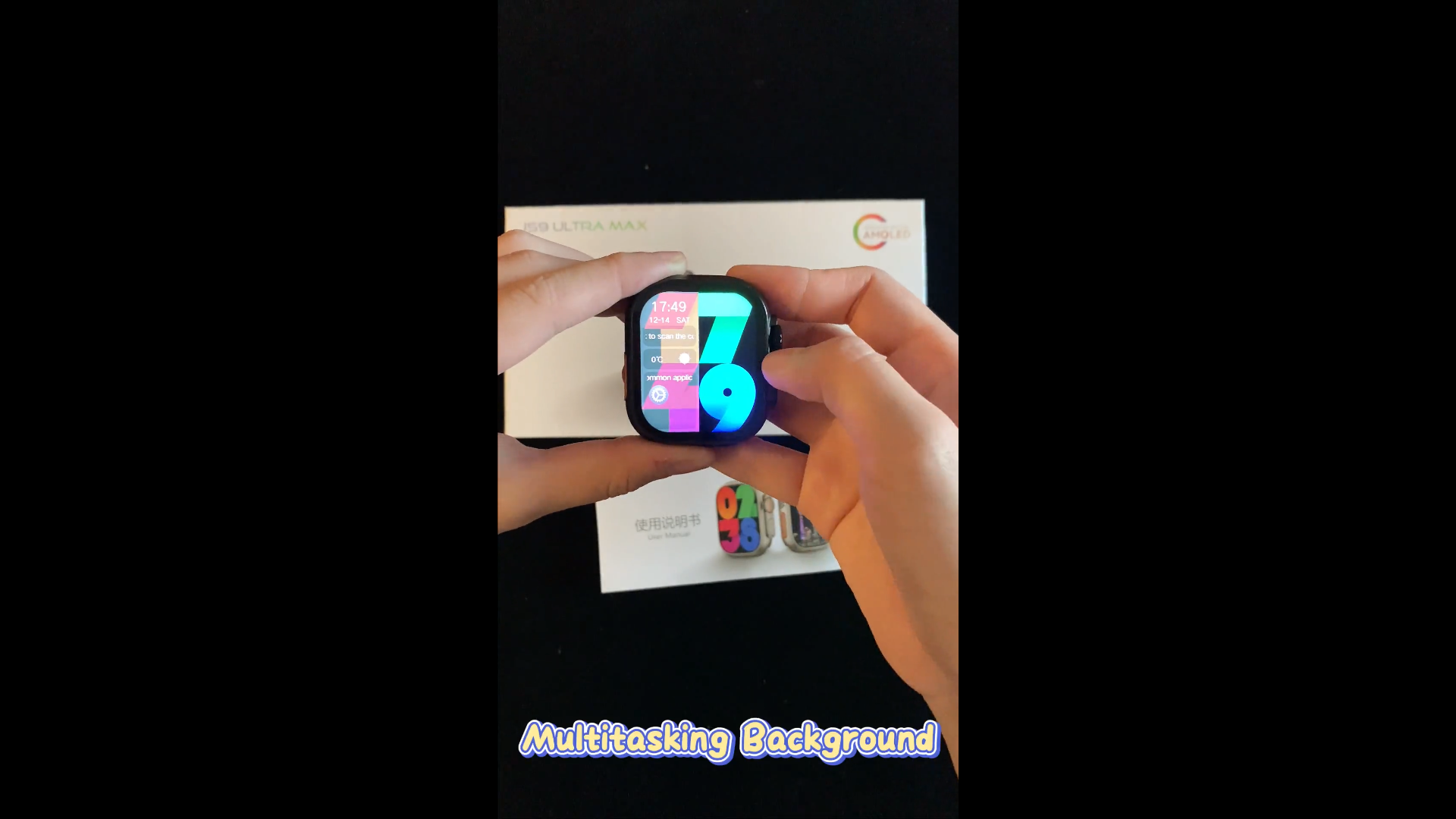 As mentioned earlier, the side button on the smartwatch serves as a convenient way to access the Multitasking bar, allowing you to switch between previously opened applications with ease. This functionality bears a striking resemblance to the Apple Watch. With just a press of the side button, you can effortlessly navigate through your recently used apps, enhancing multitasking capabilities and streamlining your interactions with the device. And you can drag the apps from the right to close them in the background or close all apps from the option that appears at the bottom.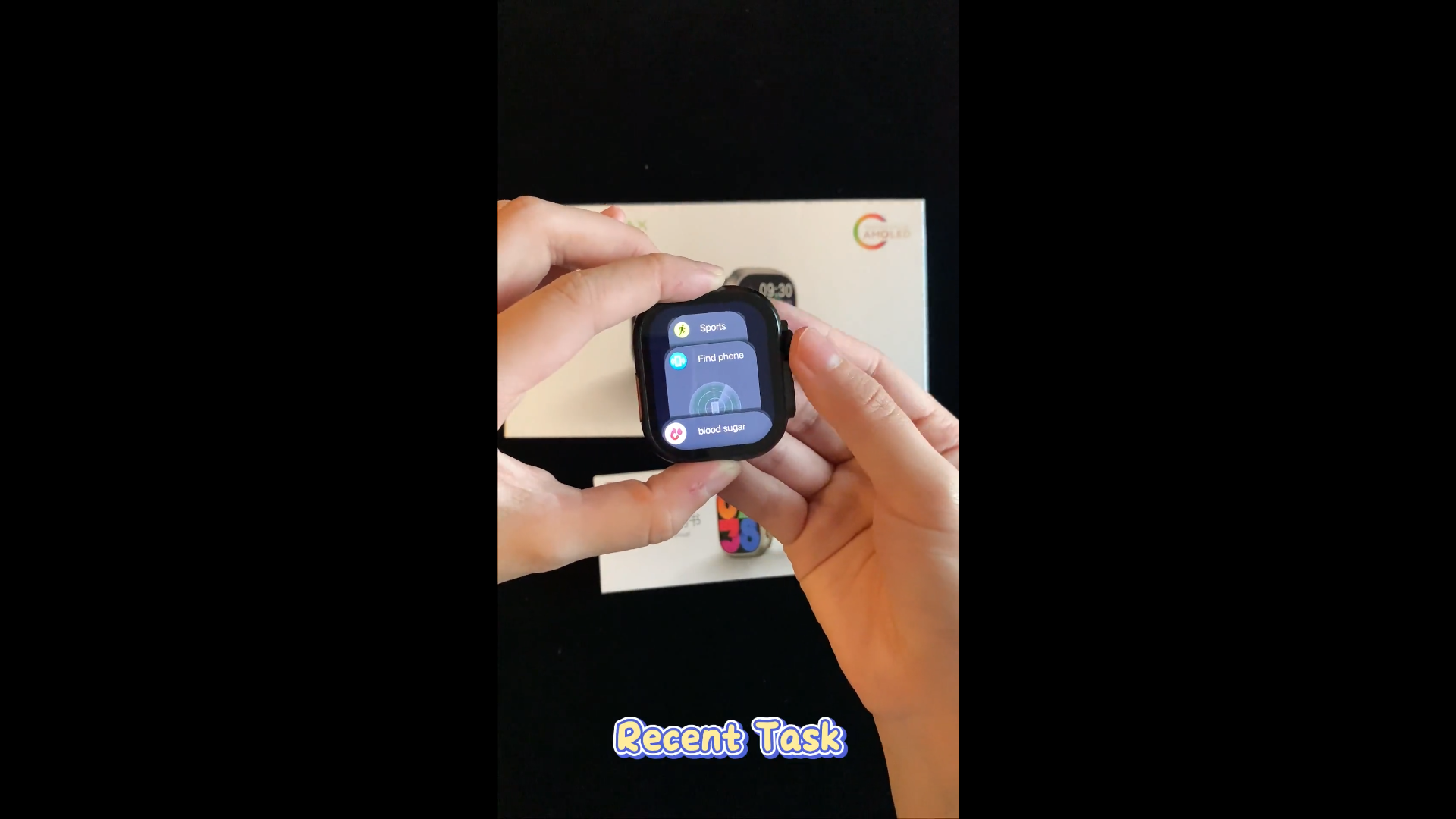 To access the main menu, simply by pressing the crown button on the smartwatch. This action will reveal a range of useful features and options. Among the available options, you'll find heart rate and sleep monitoring functionalities, various sports modes tailored to your fitness needs, and a comprehensive settings menu where you can customize the device according to your preferences.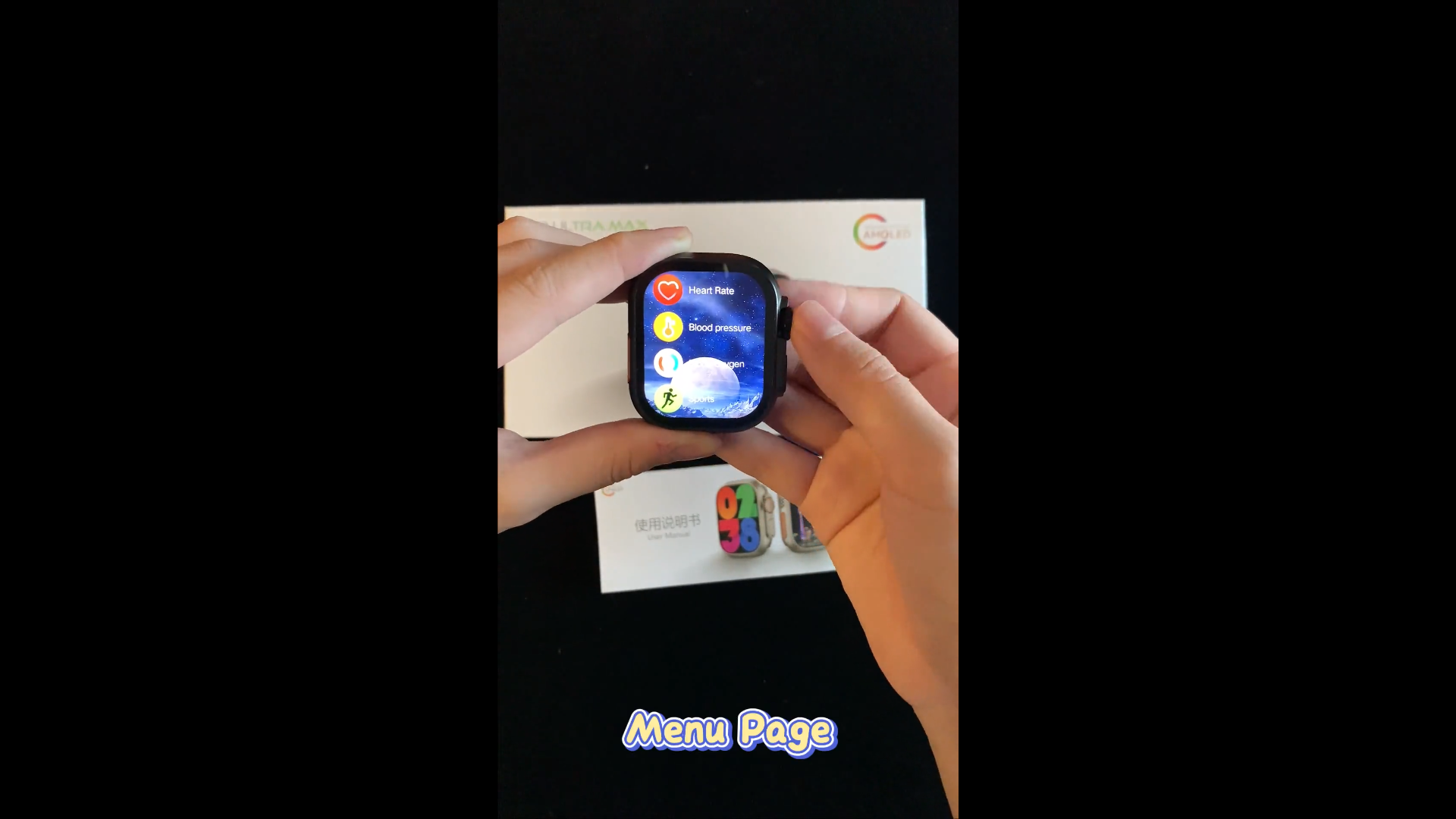 You maybe also like the following: